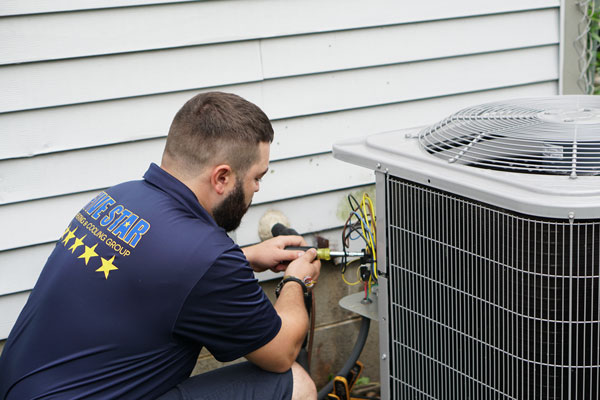 Air Conditioner Repair Services in CIncinnati, OH
You'll never spend a night sweating an A/C breakdown when you choose Five Star Heating & Cooling Cincinnati. Homeowners can always count on us to deliver fast results in an affordable manner. You can count on us to do HVAC right the first time, saving you time and money. That's HVAC made easy. HVAC with a smile. We take pride in our work and never leave a stone unturned or cut a corner, performing expert A/C diagnostics at a low cost with no obligations.
If you're having problems with an air conditioner or your central air unit is acting up in your Cincinnati Ohio area home, we can send an NATE-certified technician to your home right away. Our team members are carefully screened and selected, fully insured and highly-trained to perform better than the competition and do the job right the first time. Our AC repair technicians show up to your home quickly, correctly diagnose your AC crisis accurately and offer expert and affordable A/C repair services that are local. We will never charge you more than absolutely necessary and we keep the customer's best interest in mind and value honesty and integrity above all else.
Schedule a Diagnostic Service Call in Cincinnati, OH
Are you having issues with your furnace or problems with an A/C or heater? Five Star Heating & Cooling Cincinnati cares! We can help you get to the bottom of it and get you back into comfort in no time. Check out our special Diagnostic Service Call! If you're having HVAC problems and would like to take advantage of this special offer with Five Star Heating & Cooling Cincinnati, click below to request your appointment.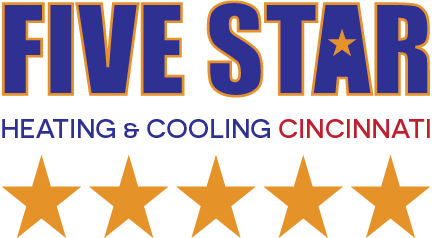 $49 Diagnostic Service Call
SAVE $30 | Regularly $99

Common Types of A/C Repairs
When a home Cooling system fails to perform like it needs to, there are several common causes to the problem. In any case, it's essential to get to the bottom of the problem before it ruins your summer! Typically, A/C repairs are easier and cheaper than a lot of homeowners anticipate, at least that's the case with us. We fix these problems at a fraction of the cost. Below is our list of common problems with an air conditioning system:
Refrigerant Leak

Home Cooling systems use certain types of refrigerants to generate that nice cool air. These coolants enable the unit to operate smoothly and efficiently. They release heat from the air in order to cool it. Air conditioners are installed with refrigerants already fully charged when they're new. Nevertheless, a poor charge or a refrigerant leak can cause the unit's refrigerant level to drop below the proper level required to run properly. To fix this, our NATE-certified HVAC technicians can recharge your refrigerant, which should only be done by a trained professional, in addition to repairing the leak that caused it to start with.
Defective Compressor Fan

Your A/C's exterior casing houses your A/C fan, A/C compressor and A/C condenser coils. These components work together to release heat from the air, and transfer hot air from inside the home to the outside and generate cool indoor climates in the residence. If the outdoor fan isn't running properly, the heat transfer becomes an issue. If this happens, it can prevent your AC from Cooling your home properly. A broken fan can make your A/C compressor overheat. An overheated compressor could trip the air conditioner's safety features, foring the system to shut down before causing additional damage. OverHeating can damage the compressor, which is a pretty expensive part to replace. You would then need an A/C repair or compressor replacement.
Frozen A/C Coils or Condenser Coils

When condenser coils freeze on an A/C, the system won't run properly. Poor airflow through the Cooling system causes ice to form on the AC coils. Often, blockages can be the culprit here — like dirty air filters or blocked return air ducts. Low refrigerant could also be the reason for frozen coils, which means you'll need a professional to recharge your A/C refrigerant levels. In any case, our AC repair technicians can diagnose the problem causing frozen coils, fix it, and safely thaw your coils to restore your unit's Cooling function.
Drainage Clogging

It's no mystery your home Cooling system and its processes create condensation, which usually flows away from the equipment. However, if there is a clog in the drip pan or condensate drain lines, or if outdoor humidity levels are high, moisture may back up into your air conditioning equipment. Excess condensation will increase indoor humidity levels and affect the air conditioner's performance negatively. It can also cause damage to your A/C system's various components. To prevent this, our technicians are trained to inspect the underlying drip pan and all condensate lines. These lines will be cleared of clogs, and may be treated for algae formation to prevent future clogs. If the A/C's components have been damaged, we show you and give you a free estimate to repair the damaged equipment.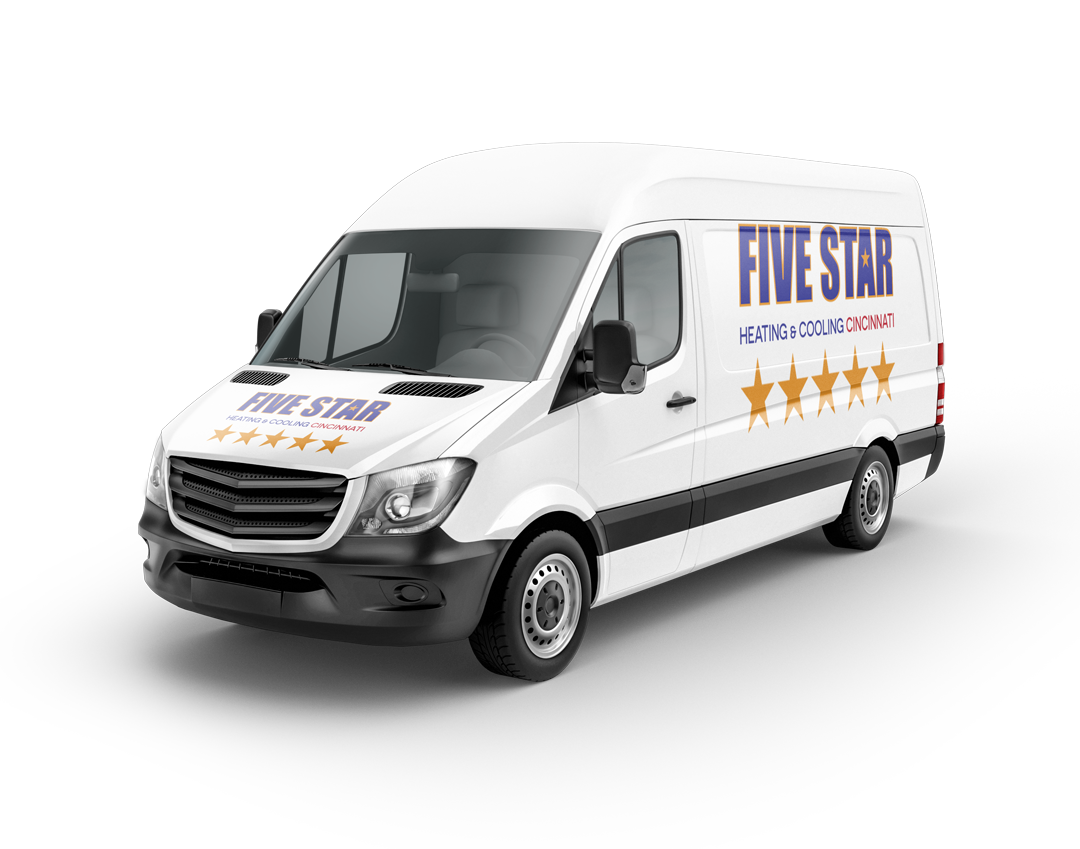 Can Five Star CIncinnati Repair My A/C?
When you want something done right, something that requires skill and experience, you choose the right people to do it. It's simple really. An HVAC company's name is everything in the home Heating and Cooling industry, and you can't fake good business or excellent workmanship. Because furnaces, air conditioning systems, heat pumps and other HVAC equipment are so expensive and because their overall performance affects your monthly bills in addition to your home comfort, health and well-being — choosing the right HVAC contractor for your home comfort needs is a very important decision you should not take lightly.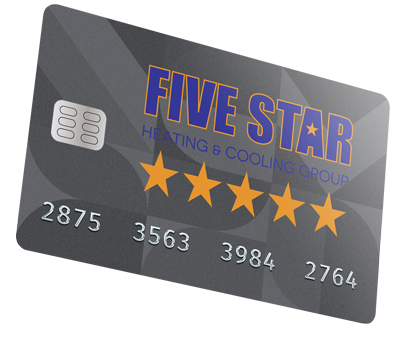 Financing Options in Cincinnati, OH
Quick & Convenient HVAC Financing
Are you needing to purchase a new residential furnace, heat pump or air conditioning system or do you need help covering the cost of expensive repairs? Check out our current financing offer we at Five Star Heating & Cooling Cincinnati offer customers. We have partnered with Wells Fargo Bank to help our customers keep their home comfortable year-round.