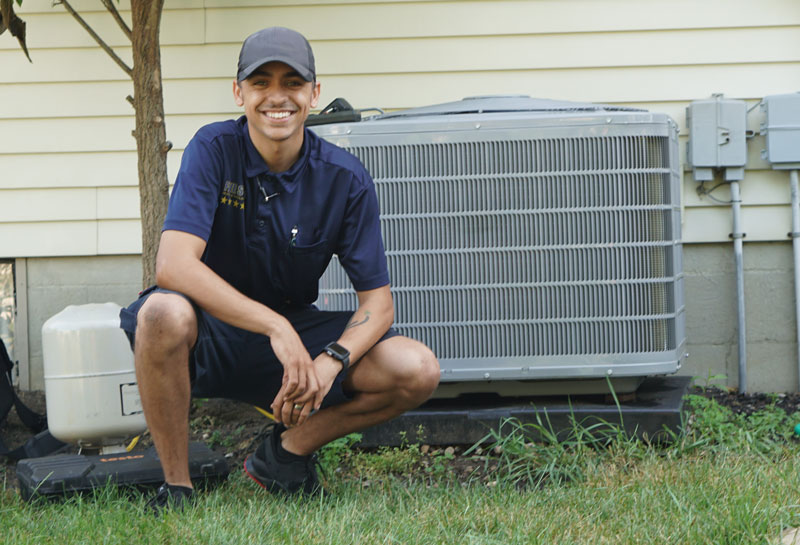 Air Conditioning Installation & Replacement Services in CIncinnati, OH
Replacing any sort of home comfort system is a major responsibility! When it's time to replace a centralized AC, it's never a DIY job you should attempt by yourself or allow a second rate A/C installer or repair person to perform to try to save money. You'll pay for it. And you shouldn't risk installing used air conditioning equipment. Used A/C installation is extremely risky. It's not worth it!
We feel a homeowner shouldn't allow the A/C replacement and AC installation process to become a headache, or allow it to intimidate a customer. A homeowner merely needs to get in touch with a reputable company that has technicians working with NATE-certification and comprehensive insurance. It's wise to choose an established business that's been around for a while and stands behind all their work and puts its customers first.
We Install Air Conditioners in Cincinnati, OH
Five Star Heating & Cooling Cincinnati is your local AC installation contractor here in the Greater Cincinnati Ohio area and surrounding regions, offering AC installation services on top of the line AC units. If you're unsure whether you should put money toward repairing your air conditioner or if it's time to replace it altogether, take advantage of our FREE Instant Online Estimate today!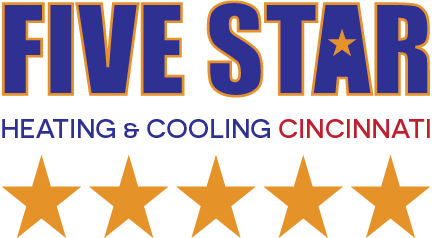 $0 Instant Online Estimate
Get a free quote!

Benefits of A/C replacement
If you're asking whether you should replace or repair an A/C, chances are you're going to have to replace it sooner or later. In the following, our A/C installation experts list 5 unexpected benefits of upgrading to a new air conditioner:
Lower Energy Consumption and Lower Cooling Costs

As a residential A/C gets older, it begins consuming more and more energy than it should.  Because of this excessive consumption of energy, homeowners pay too much money to cool their homes. This is why experts agree: After using an A/C system for more than a decade, it is better to replace it with a new air conditioner. One of the best things about newer air conditioning systems is that they are more economical than their predecessors. Air conditioners nowadays have highly efficient and reliable components that not only deliver better performance than the old one, but they also do it while consuming a lot less energy. You will notice a sudden decrease in your energy consumption after installing a new one, provided you hire the best air conditioning service in Cincinnati Ohio or the installation process.
Improved Air Quality

Air conditioning units are designed to clean the air and improve air quality before distributing it within the home. They are fitted with an air filter, which filters out all the dust and pollutants in the air. Because of this, people with allergies and asthma are safer wherever there is air conditioning. Nevertheless, as these air conditioners get old, the air quality starts decreasing. Older air conditioners also have issues in dehumidifying the air like it should. Having a new A/C will certainly get rid of all these problems. It will drastically improve the air quality in the home and also dehumidify the environment to prevent any allergies.
Superior comfort

Residential air conditioning systems provide a comfortable environment in your home. The older the system becomes, the harder it gets to maintain the level of comfort. Older air conditioners have to work harder to maintain the desired level of temperature. In addition to the higher consumption of energy, this also compromises comfort levels. When you install a newer system in your home, you'll suddenly experience an increase in comfort. Your home will begin getting cool faster and you'll be able to continue on with your daily life without any worries. With this in mind, it's important to call the best local air conditioning service in the Greater Cincinnati Metro Area to have your air conditioning system installed properly.
Durability

Modern A/C units are built to last longer than their predecessors. They are more rugged and built to survive the roughest of weather and the harshest environments. This amazing quality of our modern air conditioning systems gives them a much longer lifespan and they can last more than 15 years longer than older models provided they are taken care of properly. Installing a new air conditioning system is also a good investment because of their durability. However, to invest in them properly, you need to get rid of your old A/C system and have us install one of these amazing models.
Compatibility Options

Older A/C's were built with the HVAC technology available at that time. Because of this, these older units aren't really compatible with modern gadgetry and smart home technology. As a result, this can be problematic in today's fast-paced world. Add-ons such as smart thermostats and zoning systems will not work on older air conditioners, which is a major inconvenience.
Installing a new air conditioner will certainly solve these problems. Modern air conditioners are already built with the most recent technology. This means you hardly need any add-ons for them. However, even if you do need an add-on, it won't be a problem as these systems are compatible with the latest technology.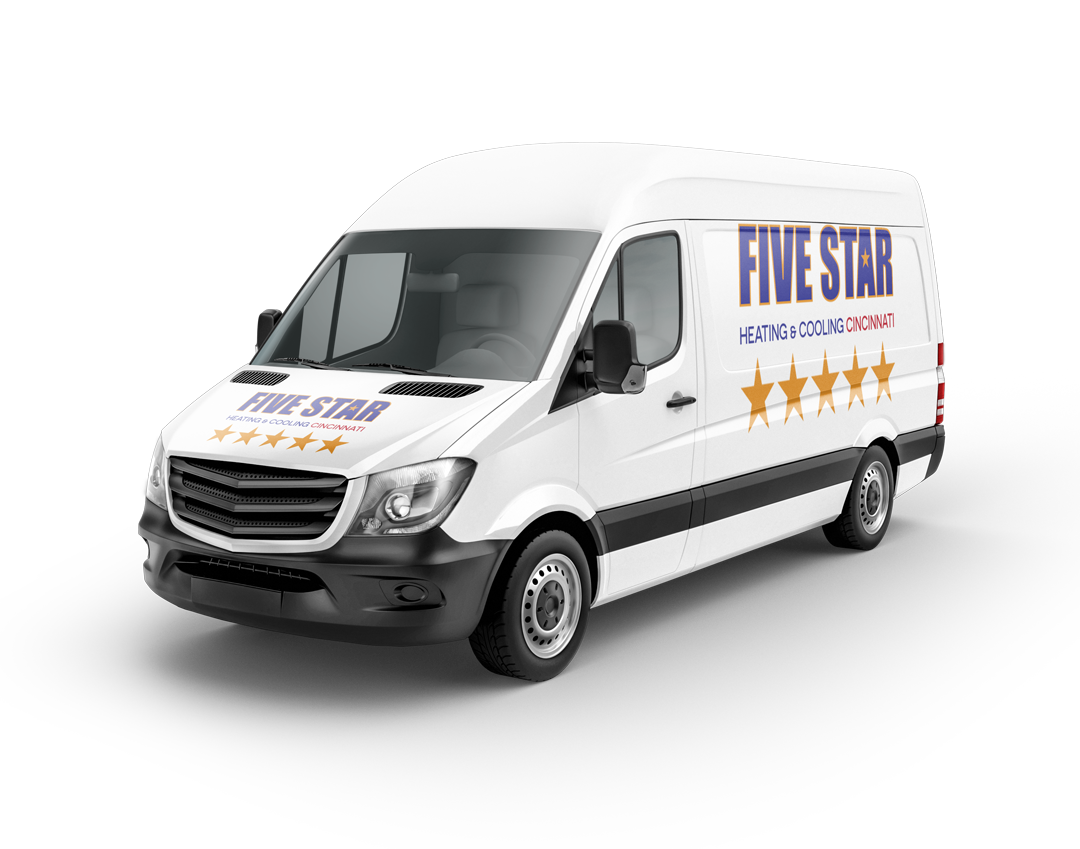 Can Five Star Cincinnati Replace My A/C?
We offer a Best Price Guarantee on the HVAC industry's top leading HVAC equipment from top brand comfort system manufacturers. Because of our Customer Satisfaction Guarantee, a homeowner never ends up regretting making Five Star Cincinnati Heating & Cooling their one stop home comfort system and air quality shop. We guarantee it! We kindly appreciate every customer's business and look forward to working with you!
We offer AC systems from Amana, American Standard, Carrier, Bryant, Goodman, Lennox, Payne, Rheem, Trane, Ruud, York, Five Star Comfort Maker and more. Additionally, we offer massive savings and extend services no other HVAC contractor offers with our Customer Referral Program that's designed to incentivize you if you know anyone with any sort of home Cooling or Heating needs here in Ohio.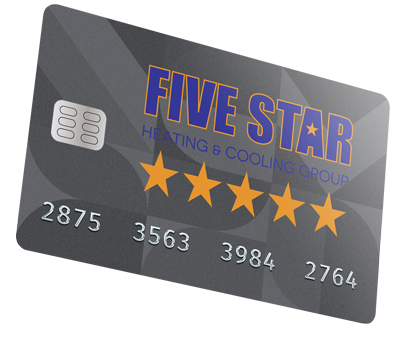 Financing Options in Cincinnati, OH
Quick & Convenient HVAC Financing
Are you needing to purchase a new residential furnace, heat pump or air conditioning system or do you need help covering the cost of expensive repairs? Check out our current financing offer we at Five Star Heating & Cooling Cincinnati offer customers. We have partnered with Wells Fargo Bank to help our customers keep their home comfortable year-round.