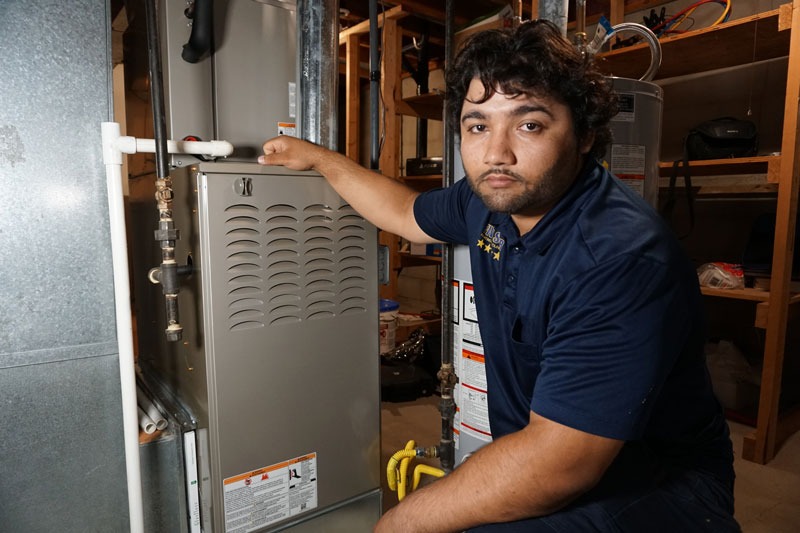 Furnace & Heating System Repair Services in Cincinnati, OH
Whether your furnace is old and outdated, inefficient or if your Heating unit keeps breaking down — Five Star Heating & Cooling Cincinnati is your local full service NATE-certified Heating company you can call on anytime. We are available in person and online. We offer extended customer service hours 365 days a year and customer satisfaction guaranteed and a Best Price Guarantee on the best furnaces in the industry.
If you have a furnace repair near keep in mind, the Five Star Brand is a trusted name in the HVAC industry here in the Greater Cincinnati area. Our friendly team members care about your home comfort in addition to your air quality and we offer emergency furnace repairs throughout the region 365 days a year. Because your Heating source doesn't merely work from 9 a.m. to 5 p.m., neither do we! We have extended customer-focused support hours and there is always someone available to take your call.
Schedule a Diagnostic Service Call Today!
Are you having issues with your furnace or problems with an A/C or heater? Five Star Heating & Cooling Cincinnati cares! We can help you get to the bottom of it and get you back into comfort in no time. Check out our special Diagnostic Service Call! If you're having HVAC problems and would like to take advantage of this special offer with Five Star Heating & Cooling Cincinnati, click below to request your appointment.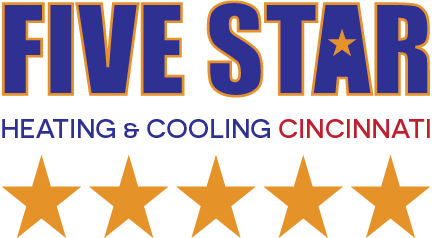 $49 Diagnostic Service Call
SAVE $30 | Regularly $99

Five Star Heating & Cooling Cincinnati is committed to your safety, first and foremost. We have many suggestions to help keep homeowners in the Greater Cincinnati Ohio area safe when it comes to home Heating appliances such as furnaces. With heat generating equipment and heaters being among the leading causes of residential fires and fire deaths each year in the U.S., we at Five Star Heating & Cooling Cincinnati always go to tremendous lengths to guarantee our customers' homes are safe, regardless of a customer's need when they have us come out.
Most experts say water heaters, space heaters, wood burning stoves and fireplaces are the most common causes of residential fires, making them the most dangerous. Furnaces are far safer it turns out, and far less of a risk. Nevertheless, any sort of equipment that generates heat, such as an oven or stove, can be a hazard. If not used properly, heat generating appliances can cause fires. They should always be used with the utmost safety and caution, and used only as advised by experts, exactly as advised.
To explain this further, our NATE-certified home Heating technicians and our expert safety team present the following Four Safety Tips:
Professional furnace inspection

To keep you and your family members safe from home Heating equipment malfunctions during the winter, you should always have a technician that's NATE-certified inspect your furnace once a year, along with all its related equipment. This is done during a maintenance visit, when they also give the furnace a tune-up that includes properly cleaning all the various before heading into home Heating season.
Give Your Furnace Plenty of Space

Home Heating systems require plenty of space for safety. They also require airflow. Also, it's important to remember to be careful not to set anything considered flammable — things like carpets, newspapers and boxes — too close to your source of heat. Three feet surrounding the unit is minimal for home Heating equipment. We suggest this as a general rule of thumb. Furthermore, homeowners need to keep children away from their Heating equipment and furnaces. Children should always understand they're never allowed to play around the furnace, as with any home Heating equipment or even space heater.
Be Mindful of Water Heaters

Water heaters can also become problems. When they get older, the thermostats on water heaters as well as their Heating elements deteriorate. When these parts deteriorate, the flame will become inconsistent, which is dangerous. Old water heaters can cause fires. The risk of fire is higher when the water heater is in a garage where it is open to air drafts, wind or changes in the air supply caused by someone opening or closing a door, especially large doors.
Keep Your Furnace Filter Replaced Regularly

One of our easiest tips is keeping an eye on your HVAC systems' air filters. Air filters are directly tied to proper airflow. Proper airflow is essential for safety when it comes to Heating systems. Remember to check your Heating system's air filter once a month during the wintertime and replace it when necessary to keep airflow adequate. You also want to remember to remove anything that might be flammable from the area around your furnace or heater.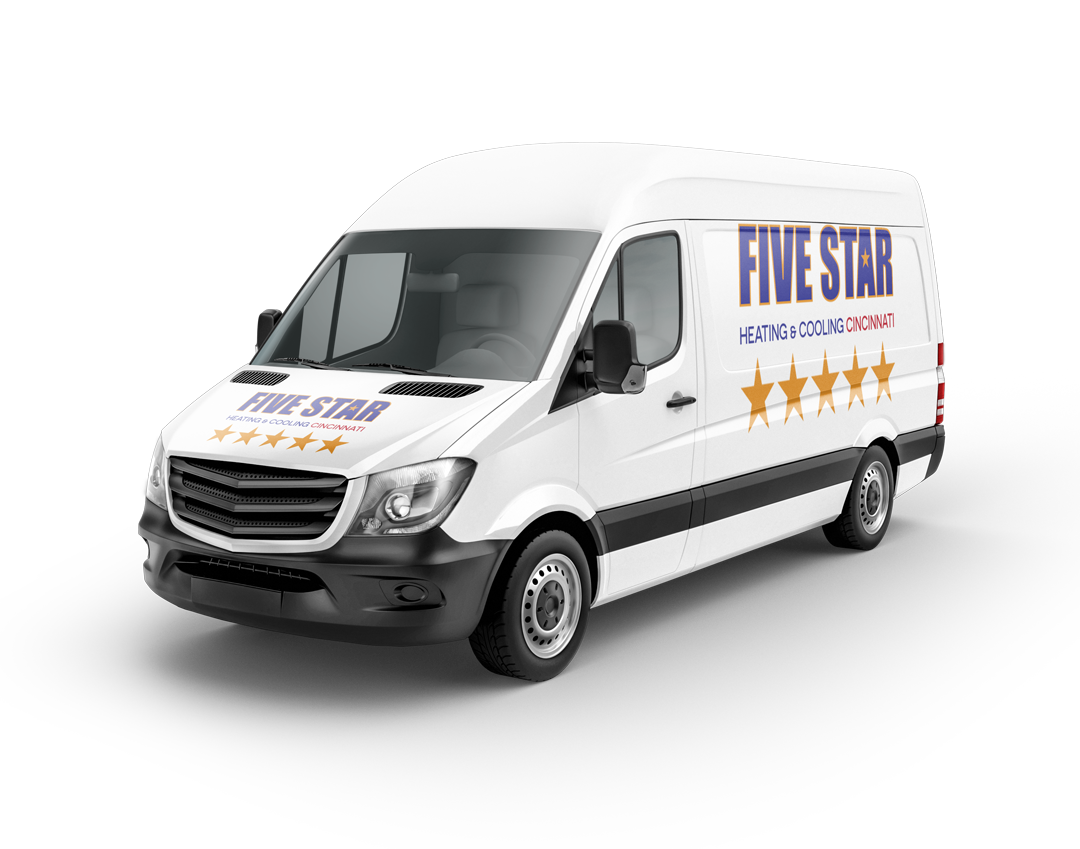 Can Five Star CIncinnati Repair My Heating System?
Our NATE-certified home Heating technicians are well-versed in the full scope of possible heat system problems and we can provide you with everything from emergency furnace repairs, local Heating system installations, Heating system replacement, furnace maintenance, furnace tune-ups, furnace safety checks, humidifiers, air purifiers and anything else related to any sort of HVAC system. Because of our Best Price Guarantee, we have the most competitive rates in the Greater Cincinnati, Ohio, area market.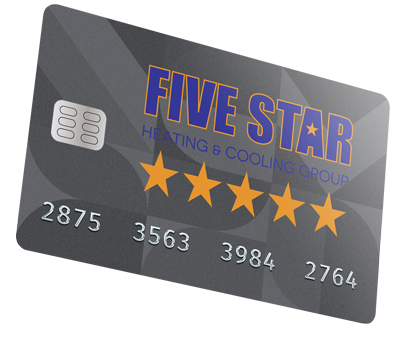 Financing Options in Cincinnati, OH
Quick & Convenient HVAC Financing
Are you needing to purchase a new residential furnace, heat pump or air conditioning system or do you need help covering the cost of expensive repairs? Check out our current financing offer we at Five Star Heating & Cooling Cincinnati offer customers. We have partnered with Wells Fargo Bank to help our customers keep their home comfortable year-round.