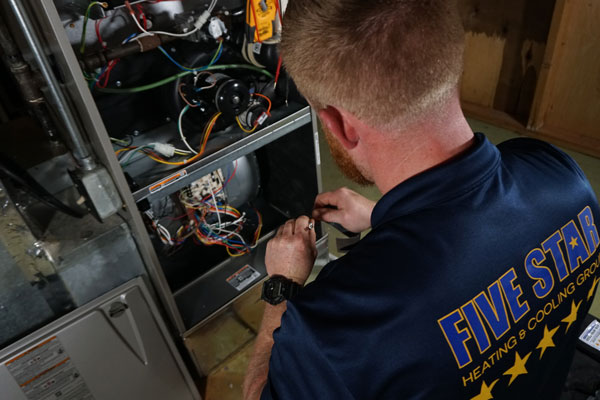 Furnace Installation & Replacement Services in CIncinnati, OH
Although furnaces are made strong and designed to last for decades to come, once the time finally does arrive to install a new Heating unit, it's essential that homeowners hire an HVAC company they can trust. Five Star Heating & Cooling Cincinnati offers area homeowners top-notch home Heating products and services at competitive price rates and we stand behind our work. We are a local family-owned HVAC company that's trustworthy, reliable and professional — an HVAC company that's fully equipped and prepared to do this precise type of work right the first time.
Because a Heating company's reputation is everything in the HVAC industry, we at Five Star Heating & Cooling Cincinnati stand behind all of our work and maintain our reputation as a Five Star rated company homeowners can turn to with all their home Heating needs anytime.
Need Heat? We Install Your New Furnace.
Looking to purchase a new residential furnace or Heating system in Cincinnati, OH? Call the installation experts of Five Star Cincinnati! We offer a FREE Instant Online Estimate for our customers, with no hidden costs or surprises. You can fill out the online form to get started today!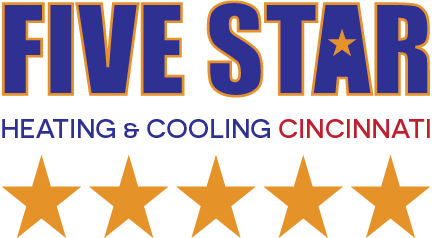 $0 Instant Online Estimate
Get a free quote!

When to Replace Your Heating System
Each homeowner will ask this question eventually. The answer, however, is different for every home and set of circumstances. The following suggestions are based on our years of industry experience:
Although there are a variety of factors to consider, the useful life of a furnace is typically between 15 and 20 years. Heat pumps, on the other hand, tend to last between 10 to 15 years.
Some of the biggest factors that affect the life of your system include how well it was maintained in prior years of use, and how well it was installed. If your system came with your home when you bought it, the previous owners could have attempted to save money with Do-It-Yourself maintenance. If so, they are likely to have skipped over important things because of a lack of experience. Even worse, maintenance might not have been performed at all. And while some furnace manufacturers and installers are better than others, it's also possible the original installation and equipment sizing might have been done incorrectly.
Often, it's more economical to replace a central Heating system than to keep an old one in operation. This can be challenging because you might not know it's on its last leg until you've spent far too much money making repairs. When that happens, you come to the realization that it wouldn't have cost much more to replace it. Combine this with the stress and inconvenience of untimely breakdowns, and you realize you could easily be relaxing with peace of mind in a more comfortable home with lower Heating expenses. No one wants that kind of frustration.
Our licensed HVAC technicians have tons of experience. They will examine your Heating system and advise you whether it makes sense to repair it, or whether replacement is the better option. 
Frequently Asked Heating Installation Questions:
What Kind of Warranty Comes With My New Heating System?
When you buy a new furnace, manufacturers provide a 10-year limited warranty on the parts for the furnace. Additionally, we offer a 10-year warranty on all the labor as well. That means if any issues happen with our installation, you are covered 100%. Because we aren't very fond of callbacks, we make certain we only use certified and qualified install technicians. We double-check all of our work after it's complete. And, we do a final walk-through with you, the customer, to ensure you are 100% satisfied with everything and you understand how everything works.
All that being said, however uncommon, mistakes can happen. As such we give our customers priority preference on warranty calls with our efficient same-day scheduling, three-hour arrival windows, and 30-minute pre-calls to tell you when we're on our way.
How Efficient Is a New Unit?
The efficiency of a gas furnace is measured by its Annual Fuel Utilization Efficiency (AFUE) score. AFUE measures how much heat a furnace can pull from the gas as it combusts it. For example, a gas furnace with 80% AFUE converts 80% of its fuel into heat, with 20% being lost in the exhaust. In other words, the higher the AFUE, the more efficient a furnace is, as it will use less gas to produce more heat.
Modern furnaces have an efficiency floor of 78% AFUE, but many high-efficiency models are nearing 100% AFUE. For example, the Carrier Infinity® 98 Gas Furnace boasts a 98.5% AFUE score, making it one of the most efficient furnaces on the market today.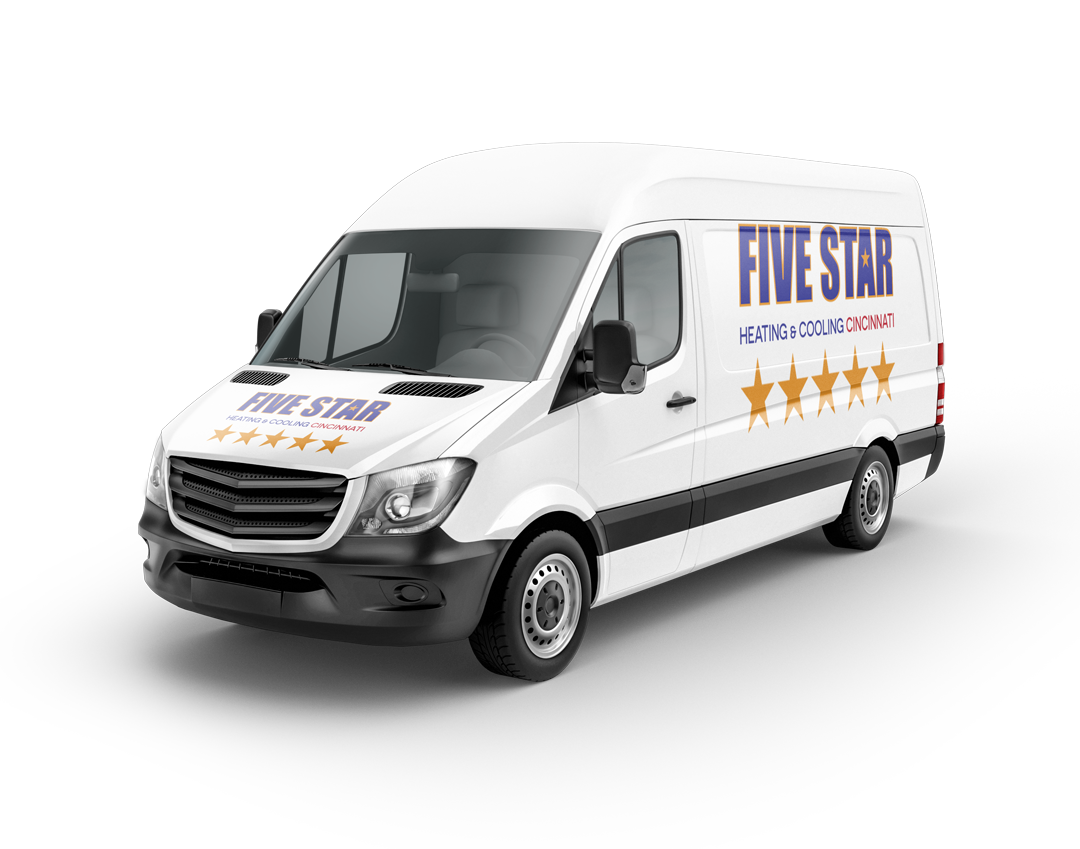 Can Five Star Cincinnati Replace My Heating System?
We're the furnace installation experts in Cincinnati, OH! Once you've made a decision to trust the experts at Five Star Cincinnati, it's easy from there. It normally takes our technicians about a day to install a new system. We start by removing your old unit (and disposing of it), before installing the new one and its various components like the thermostat, humidifier, dehumidifier, and UV light, depending on what all you've purchased. After that, we reconnect the ductwork, calibrate the controls, and run tests on the new system to ensure everything is in prime working order. Once we've determined everything is good, we will walk you through how to use the new system to make sure you're satisfied with every detail and you completely understand how to operate it.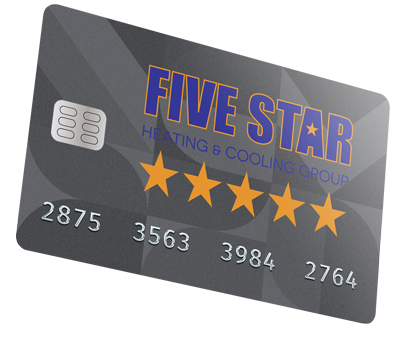 Financing Options in Cincinnati, OH
Quick & Convenient HVAC Financing
Are you needing to purchase a new residential furnace, heat pump or air conditioning system or do you need help covering the cost of expensive repairs? Check out our current financing offer we at Five Star Heating & Cooling Cincinnati offer customers. We have partnered with Wells Fargo Bank to help our customers keep their home comfortable year-round.