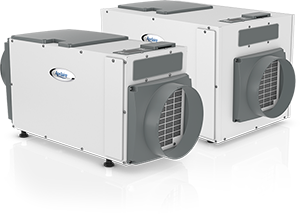 Dehumidifier Installation Services in CIncinnati, OH
Dehumidifiers are great Indoor Air Quality add ons. They reduce humidity levels, making the entire home less hospitable to allergens such as dust mites, mildew and mold. Using a dehumidifier helps reduce dust in your home, so you won't have to clean as often. A dehumidifier also lowers energy costs because it helps your air conditioner run more efficiently.
Five Star Heating & Cooling Cincinnati offers a wide range of dehumidifiers and dehumidification systems that can be installed directly into a home's existing HVAC unit to work with your central A/C for your Southwest Ohio area home. Sometimes you might not need to install a whole new humidifier. Because of this, our NATE-certified techs will measure your indoor relative humidity levels and also help identify anything that might be causing Indoor Air Quality problems.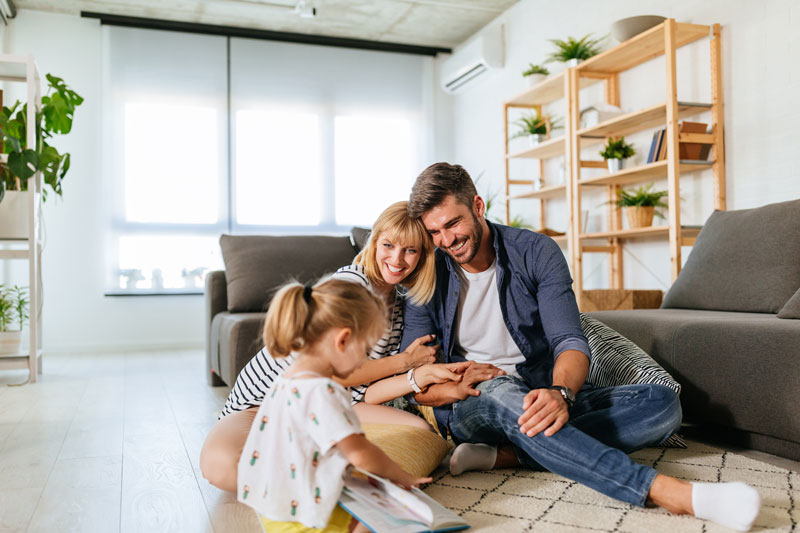 What is Indoor Air Quality?
The EPA defines Indoor Air Quality as the quality of air inside a building or home and how it relates to the people inside the building or home. Typically, a homeowner's Indoor Air Quality has a very real and sometimes profoundly negative effect on the occupants health in addition to everyone's overall well-being, mood and energy levels.
Understanding Why Indoor Air Quality Is Important
Experts say air quality levels in a lot of modern homes can be anywhere from 2 to 5 times as polluted or toxic as the air outside, where Mother Nature has a wide range of ways it cleans and purifies the air, recycling it. When you realize how tightly insulated almost all modern homes and buildings are built, it's clear why professionals urge homeowners to consider certain Indoor Air Quality products and air-filtration solutions to be used in conjunction with their HVAC equipment.
3 Benefits of Dehumidifiers
Reduce Wear on A/C
When the air in your home is more humid, the air conditioner has to not only cool the air but also remove all the excess moisture, which means it has to work harder. This also causes the A/C to wear out sooner, which means you will need to repair it more often and possibly replace it sooner.
Protects Belongings
A less humid home means clothing will dry faster, cereals, breads and other dry foods will remain fresh longer without going stale, and you won't find signs of rust or corrosion on things like computer equipment, tools and electronics.
Better for Health
Dehumidifiers reduce irritation to your skin and improve breathing conditions for your respiratory system. This enables you to breathe easier, sleep better, and feel comfortable in your home.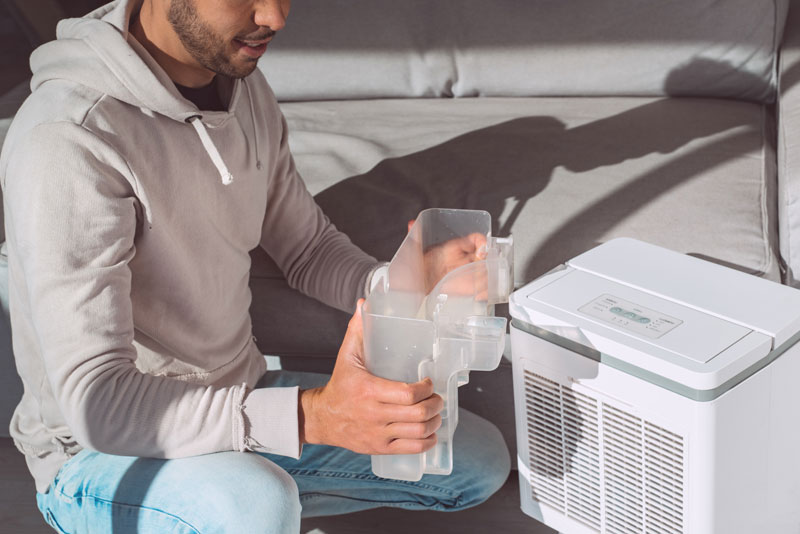 Five Star Heating & Cooling CIncinnati Presents:
A Homeowner's Guide to Dehumidifiers
Aprilaire Whole-House Dehumidifiers will assist in making your home more comfortable and energy-efficient while protecting your home's assets. The Aprilaire whole-house dehumidifier includes a dedicated drain which means there is no messy water tray to empty. Yearly filter cleaning or replacement makes maintenance simple. Here are a few Aprilaire models we offer: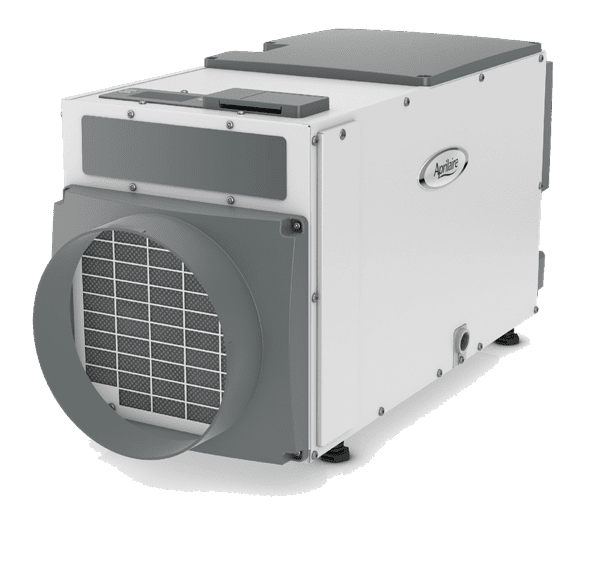 The Aprilaire Model 1830 Dehumidifier is a high-capacity solution that helps you achieve total comfort through humidity control. It is installed as part of your home's HVAC system. 1830 pulls air from every room in your home through the return ducts. Then, it removes the moisture and sends dry air back throughout your home. It works in conjunction with your air conditioner to efficiently balance the humidity levels in your home. Still, it can also work independently on days when you don't need the air conditioner.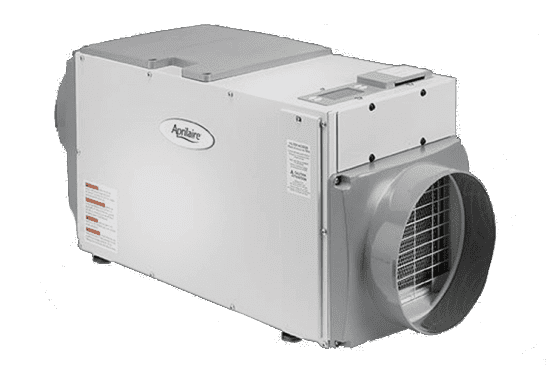 The Aprilaire 1850 Dehumidifier is ideal for dehumidifying your whole home removing up to 95 pints (11.9 gallons) of water per day. It can be ducted to your HVAC system for your convenience, and the control panel can be mounted on the top or side of the unit, so it is easy to access in any location. The dehumidifier has a simple-to-use interactive display, making set-up and use a breeze. The Aprilaire 1850 is low maintenance with no messy trays to empty and simple once-a-year filter cleaning or replacement.


6 Tips to Promote Healthy Indoor Air Quality
What's floating around in your air supply? Take these precautions to make sure you aren't breathing anything in that could be bad for your health.
Utilize Ventilation

A lot of the airborne pollutants in a dwelling arise in the kitchen and the bathroom and travel out into the home. Gas stoves release harmful contaminants, including carbon monoxide and nitrogen dioxide. Even electric burners produce those same pollutants in lower levels, as well as other particles that can be easily absorbed into your bloodstream. So, when you're cooking or using the bathroom, be sure to turn on vents, or open a window to help filter out the air even more.
Take Full Advantage of Your Air Filters

Air filters should be used to the fullest advantage in a home, if not upgraded.
If you know what an air filter does, this one should be an obvious way to keep IAQ healthy. Replacing furnace filters and A/C air filters on a regular basis is crucial for not only Indoor Air Quality, but also to get the most out of your HVAC equipment. Furnace filters need to be checked nearly every month during the winter. A/C filters should be checked during the summer as well. However, keep in mind, if you upgrade to a HEPA filter or media air cleaner, it will out the air and improve air quality.
Sustain Healthy Humidity

Humidity can be a friend or foe in a home, depending on your levels and the time of year. The relative humidity in a home should be between 30 and 50 percent. With Ohio weather going from one extreme to another throughout the course of a year, keeping an eye on these levels is important and will help in optimizing Indoor Air Quality.
Be Consistent With Seasonal Maintenance

Maintenance isn't just good for your HVAC equipment. It also lowers energy costs and optimizes Indoor Air Quality. Staying current and being consistent with maintenance on your home comfort systems is essential for comfort and air quality. In fact, being proactive with all HVAC equipment enables it to run smoothly and do its job the way it was designed to do it. Being proactive always pays off in the long run.
Consider an Air Purifier

Air purification is a major strategy to improve Indoor Air Quality. Not only does an air purifier improve your air quality, but it also helps your HVAC system capture free floating dirt, dust, dander, pollen, and other allergens in your home. This helps your HVAC system make air filters last longer and reduce the stress from poor airflow. They can also kill bacteria, mold and viruses and remove strange odors from the air as well as chemical emissions.
Keep Up On Cleaning

Keeping your equipment clean is essential. However, in addition to keeping rugs and carpets clean to improve air quality, including regular cleaning and vacuuming into your regular routine will go a long way in helping keep your home's air quality optimal. Doing so prevents this stuff from building up.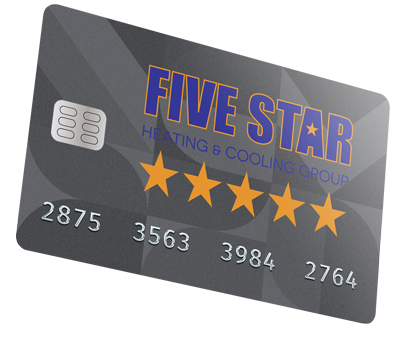 Financing Options in Cincinnati, OH
Quick & Convenient HVAC Financing
Are you needing to purchase a new residential furnace, heat pump or air conditioning system or do you need help covering the cost of expensive repairs? Check out our current financing offer we at Five Star Heating & Cooling Cincinnati offer customers. We have partnered with Wells Fargo Bank to help our customers keep their home comfortable year-round.