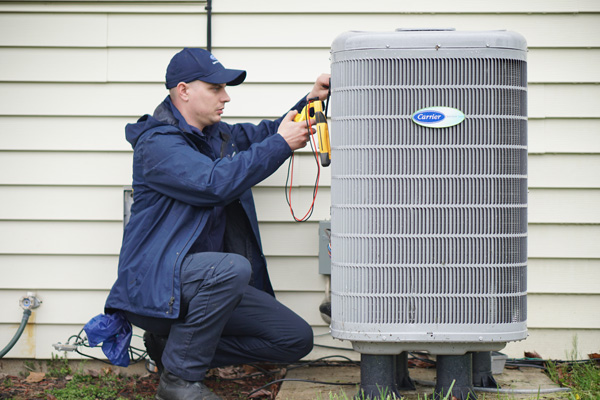 Heat Pump Repair, Maintenance & Installation Services in Cincinnati, OH
Heat pumps have become a common alternative for homeowners in recent years because of their convenience and dependability. Heat pumps are great 2-in-1-systems for Cooling and Heating a residence. At Five Star Heating & Cooling Cincinnati, we offer a wide range of heat pump services in Cincinnati, OH, and surrounding areas! Are you interested in installing a heat pump in your Southwest Ohio area home? We can set you up with a heat pump that works in conjunction with your HVAC equipment or it can be used to replace old Heating and Cooling equipment. We can install high-efficiency heat pumps at an amazing price. We can also repair an existing heat pump or perform heat pump maintenance. Experience the power of this dual-HVAC system and schedule your heat pump services with Five Star Heating & Cooling Cincinnati!

Heat Pump Services in Cincinnati, OH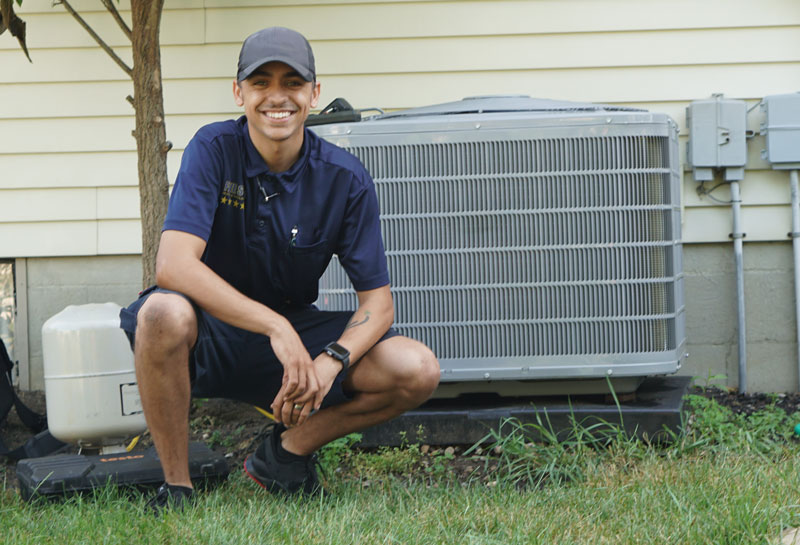 NEED HEAT PUMP REPAIR? NO PROBLEM.
Most homeowners depend on their heat pumps to both cool their home and heat it. Therefore, if you have family and pets, you depend on your heat pump to keep you comfortable all year long. But what happens when this system breaks down in the sweltering heat, freezing cold, or it breaks down on a weekend or holiday? Call your friends at Five Star Cincinnati for quality heat pump repair services with a smile, even in case of an emergency! We repair all makes and models of heat pumps, regardless of their age or conditioning. Schedule heat pump repair service today!
Looking for Heat Pump Repair Services? Learn more →
Understanding the Benefits of Heat Pump Maintenance
Because most of the problems that tend to harm heat pumps are the types of problems that go unseen until the damage is severe, it's never a good idea to wait for symptoms of a problem and address it. You can be proactive and put some insurance on this expensive equipment. The best way to do that, and address potential issues that might not exhibit symptoms, is to have a professional perform preventative maintenance each year.
Maintenance enables an expert to closely inspect your HVAC system and isolate any problems that might be developing below the surface. In doing so, we can repair any sort of issues before they proliferate into problems that damage the system. Consistent maintenance can decrease the odds of serious damage by up to 90 and increase the system's energy efficiency by up to 40% while extending its lifespan. Usually, homeowners who are regular with maintenance save money in repair costs over the life of the average system, which is made to last longer.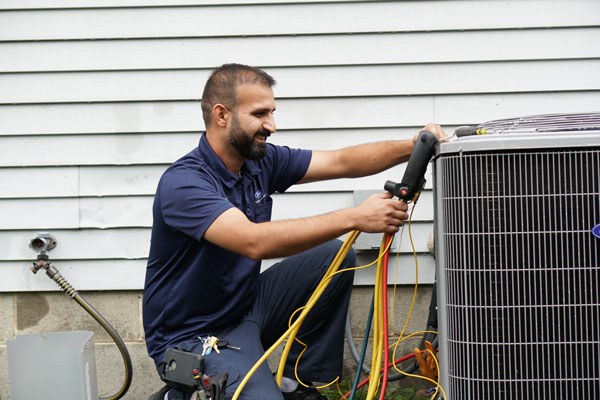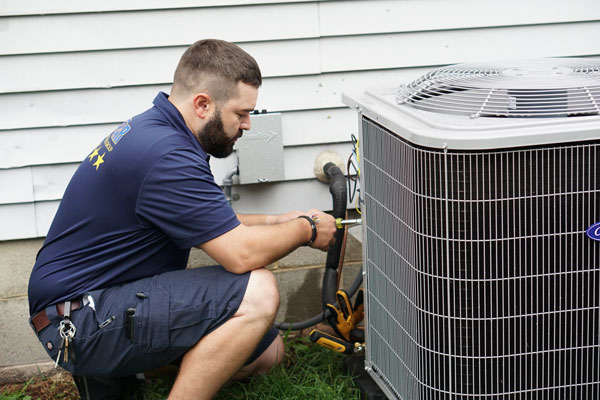 Choosing the Best Heat Pump for Installation
In Cooling mode, a heat pump absorbs heat and releases it to the air outdoors. In Heating mode, the heat pump absorbs heat from the ground or outside air (even cold air) and releases it indoors. Size matters! You need a professional HVAC technician to properly measure your home and recommend the best size of a heat pump. We at Five Star Cincinnati can install a high-efficiency system in your home today! Experience the convenience of this 2-in-1 system today!
Get a free quote on new system installation or replacement online today! We also offer financing options for new system installation. Give us a call today to learn more and apply!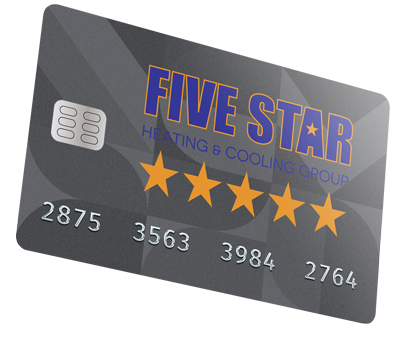 Financing Options in Cincinnati, OH
Quick & Convenient HVAC Financing
Are you needing to purchase a new residential furnace, heat pump or air conditioning system or do you need help covering the cost of expensive repairs? Check out our current financing offer we at Five Star Heating & Cooling Cincinnati offer customers. We have partnered with Wells Fargo Bank to help our customers keep their home comfortable year-round.
Five Star Heating & Cooling

Cincinnati
Experience the Five Star Difference Today!
We at Five Star Heating & Cooling Cincinnati are the real deal. We always strive to leverage the highest quality of services and superior HVAC products at the most competitive price rates in the local market. We strive to offer our customers the most and maintain our Five Star reputation. On each and every job we do, we guarantee customer satisfaction across the board because your satisfaction is our highest priority. We also have a Best Price Guarantee on all the industry's top equipment, with customer focused hours. Experience the Five Star Difference today!