Cincinnati Area Air Quality Products & Services
When most people think of air pollution, they imagine a major city. They picture smog. They rarely imagine, nevertheless, that the air inside their home is often worse than the air even in the worst areas here in the Greater Cincinnati Metropolitan Area. This can be a problem. Indoor Air Quality is often a problem that homeowners overlook, underestimating its importance of it, and neglecting their home's air quality. Because indoor air is so essential, Five Star Heating & Cooling Cincinnati strives to offer area homeowners a wide range of options to improve their Indoor Air Quality in addition to optimizing the comfort in their homes.
4 Problems Caused by Poor Air Quality

In addition to physical symptoms, or health problems caused by poor air quality, your home or building itself can give you indications that the air quality isn't the greatest. The following signs are indications of poor Indoor Air Quality:
Mildew & Mold
Mold and mildew growth often come with high relative humidity levels and poor air circulation in the home. A telltale musty smell is often apparent in homes with mold issues, alongside green and black (mold) spots on surfaces, particularly around sinks, tubs, and other areas that are frequently exposed to moisture/water.
Uneven Air Distribution
Air distribution is an indicator of air quality. Anytime there's uneven heating or cooling in a building or dwelling, it often comes with Indoor Air Quality issues. If your HVAC system isn't maintaining proper temperature and humidity levels, your Indoor Air Quality is likely suffering the effects of this.
Dust Buildup Near Surfaces & Vents

If there's any dust buildup around your home or building, especially around the area near air vents, or other surfaces, it could indicate an Indoor Air Quality problem. At the very least, the buildup of pet dander, pollen, dust mites, and other particles can be addressed with an air filter upgrade or HEPA filtration system
Strange Odors or Smells

This seems somewhat obvious. However, unusual smells and odors are a sign within any building of air quality issues. This includes things such as mold, chemicals, mildew, pests, and decomposition of dust, dirt, and debris on surfaces in the home, all of indicate Indoor Air Quality issues.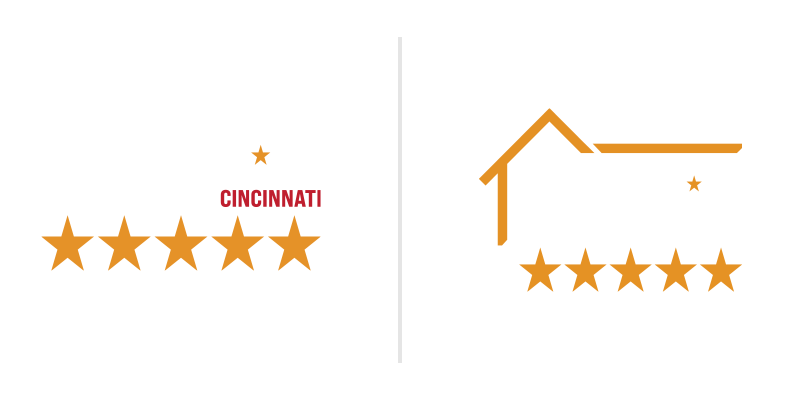 Limited Time
Save $5 monthly on Our Gold Plan Now!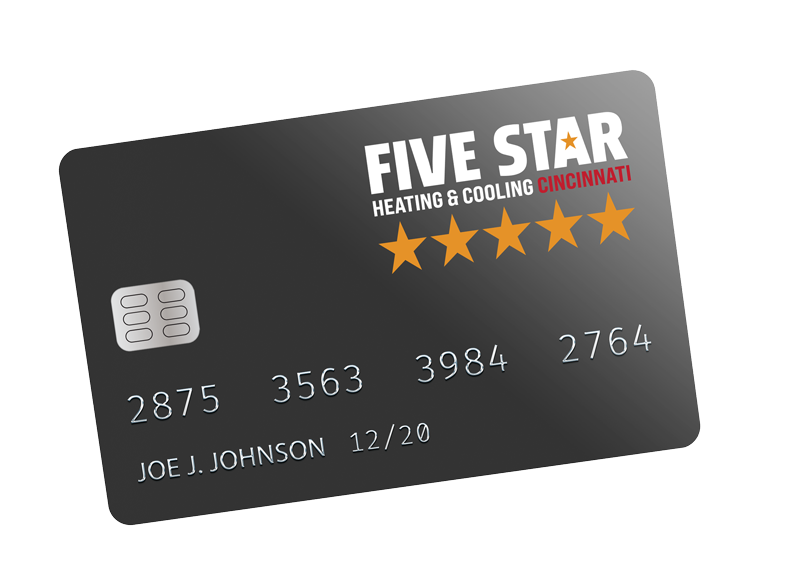 HVAC Financing Options in Cincinnati, OH
It's never been easier to get the best possible system for your home and pay over a period of time. HVAC system replacement can come as a surprise. We at Five Star recognize this, and that's why we offer different payment plans so you can enjoy comfort immediately, regardless of your budget. And when combined with tax credits, rebates, and online deals, financing makes your family's long-term comfort remarkably affordable. Buy today and pay over time with HVAC financing in Cincinnati, OH & surrounding areas.
Improve Your Quality of Air in Cincinnati, OH
Whether you have someone in the home with allergies or asthma problems or you're merely looking to live a healthier lifestyle, Indoor Air Quality is an important area you should keep in mind as a homeowner. IAQ includes things like humidity control, air filtration, air purification, ventilation, and much more.s
If your home's air quality isn't the best, or even if you merely suspect there's an issue, whether it be indoor air pollution, strange smells, high or low humidity, or anything else, you should give us a call as soon as possible so we can discuss ways to improve it and promote a healthier breathing environment for all. We can test your home's Indoor Air Quality. Depending on your specific needs, we offer a wide range selection of Indoor Air Quality products and services for all types of residential air quality problems. The products we offer work with all types of residential Heating and Cooling systems to provide you with crisp, clean, healthy indoor air.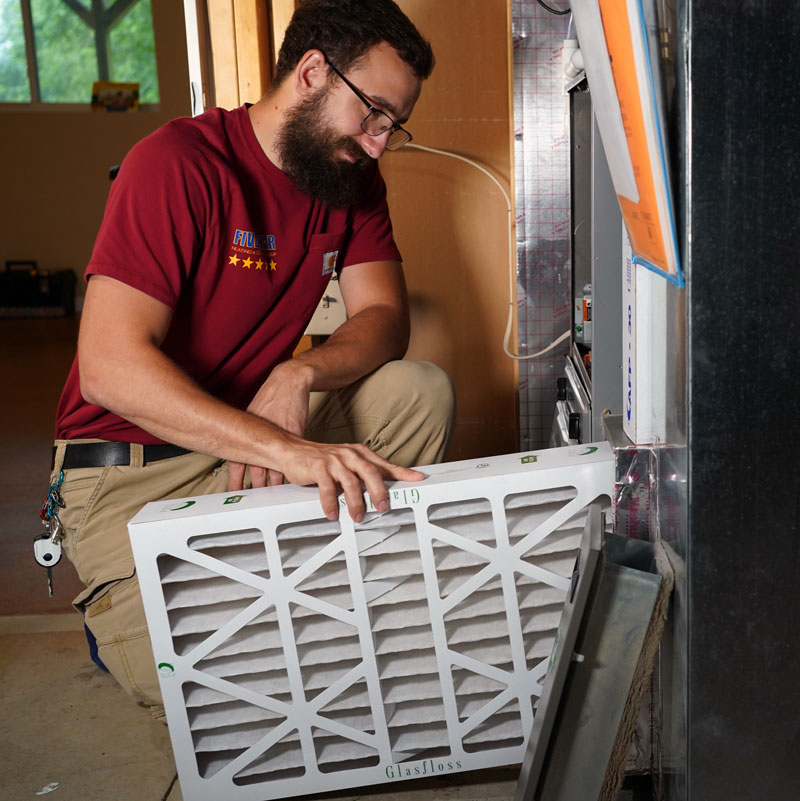 The Gold Standard in HVAC Services Since 1972
We at Five Star Heating & Cooling Cincinnati are the real deal. We always strive to leverage the highest quality of services and superior HVAC products at the most competitive price rates in the local market. We strive to offer our customers the most and maintain our Five Star reputation. On each and every job we do, we guarantee customer satisfaction across the board because your satisfaction is our highest priority. We also have a Best Price Guarantee on all the industry's top equipment, with customer-focused hours.
For residents looking to stay cool during the hot Ohio summers, we have around-the-clock emergency HVAC repair service (365 days a year) as well as affordable A/C installation and air conditioning system replacement. We also have emergency furnace repair (available day and night as well), heat pump repair, furnace installation, and Heating system replacement. We service all brands and types of HVAC equipment, no matter the age! If you're looking to improve your home's Indoor Air Quality, we also offer a whole line of products that include humidifiers, dehumidifiers, air purifiers, UV lights, smart thermostats, and special air filters. This is in addition to the air duct cleaning service we provide for those who suspect their ductwork might need a professional hand.
Do you need to purchase a new residential furnace, heat pump, or air conditioning system but cannot pay all at once? Check out our current financing offer we at Five Star Heating & Cooling Cincinnati offer customers. We also have online deals that can't be topped in the local market. Our service areas include Greater Cincinnati, including Blue Ash, Lebanon, Milford, Monroe, Fairfield, Springboro, and much more. Experience the Five Star Difference today!
We Service All HVAC Brands

Experience the Five Star Difference.


Free Estimates
Schedule Now

Service Call
with a paid repair