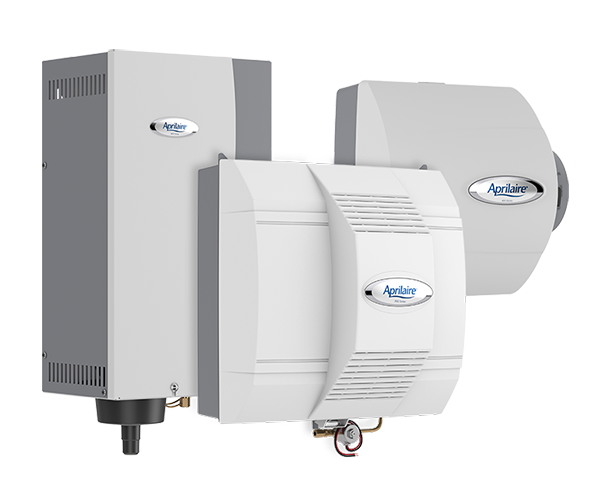 Residential Whole-Home Humidifier Installation in Cincinnati, OH
Living in Ohio, a lot of homeowners come to rely on their humidifiers during the wintertime. If you've ever been shocked by static electricity in your home during the wintertime or had a dry throat when the weather is cold, or dry skin, humidification is something you'd probably benefit from. Because having a humidity control system is the best way to ensure comfort in your home during the cold months, Five Star Heating & Cooling Cincinnati offers professional humidifier installation for a variety of brands and types of HVAC systems.
Without managing humidity levels in your home this time of year, Ohio's dry winter climate can wreak havoc on your health and comfort levels while also damaging the house itself. Dry air can damage cabinetry, furniture, flooring, and other types of wood. Schedule humidifier services with us today!
Featured Deal
Whole-Home Humidifier Installation
Adding humidity to dry air improves temperature regulation and comfort while reducing energy consumption and lowering utility bills. Install a whole-house humidifier in your space, and stay cozy with this balmy offer! Learn more about this deal and schedule today!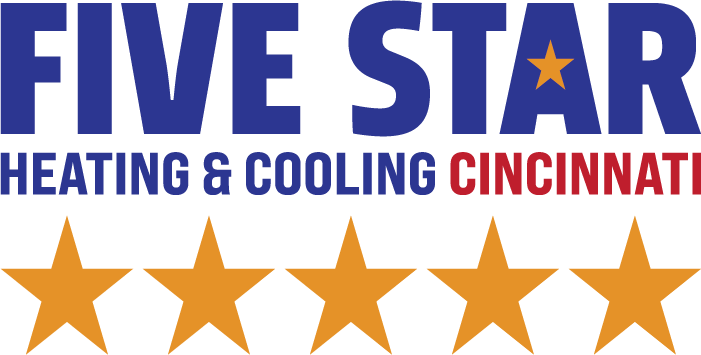 $699 Whole Home Humidifier Installation
SAVE $200 | Regularly $899
4 Benefits of a Residential Humidifier
Humidifiers can reduce the spread of germs, prevent dry skin, relieve allergy and asthma symptoms, loosen congestion, and alleviate snoring. To gain these humidifier benefits, it's important to clean your device every 3 days and keep track of humidity levels, so they stay between 30% and 50%.
Making a cough more productive
Dry air can cause a person to have a dry, unproductive cough. Adding humidity to the air can get more moisture into the airways, which can make a cough more productive. A productive cough releases trapped or sticky phlegm.
Benefits for the home
Moisture from a humidifier can be helpful around the home. Any moisture-loving houseplants may become more vibrant, and wood floors or furniture may last longer. Humidity can also help to prevent the wallpaper from cracking and static electricity from building up. Humid air can also feel warmer than dry air, which could help a person save money on utility bills in winter months.
Keeping the skin and hair moist
Some people notice that their skin, lips, and hair become dry and fragile in the winter. Many types of heating units pump hot, dry air through the house or office, which can make the skin dry, itchy, or flaky. Cold air outside can also dry out the skin. Using a humidifier to add moisture to the indoor air may help to reduce the occurrence of dry, cracked skin. We also offer dehumidifiers.
Reducing snoring
Increasing the amount of moisture in the air can also reduce snoring. If the air is dry, a person's airways are less likely to be sufficiently lubricated, making snoring worse. Adding humidity to the atmosphere by running a humidifier at night may help to relieve some symptoms.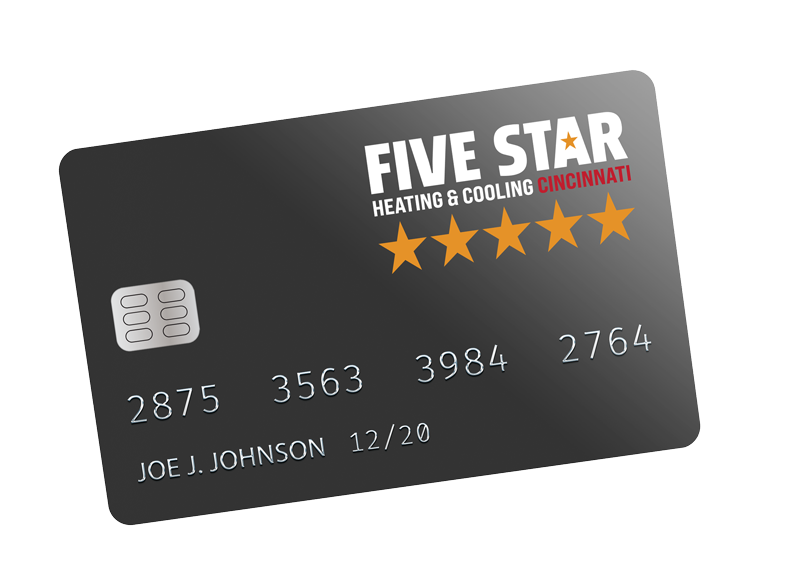 HVAC Financing Options in Cincinnati, OH
It's never been easier to get the best possible system for your home and pay over a period of time. HVAC system replacement can come as a surprise. We at Five Star recognize this, and that's why we offer different payment plans so you can enjoy comfort immediately, regardless of your budget. And when combined with tax credits, rebates, and online deals, financing makes your family's long-term comfort remarkably affordable. Buy today and pay over time with HVAC financing in Cincinnati, OH & surrounding areas.
Upgrade Your Humidifier in Cincinnati with Five Star
We at Five Star Heating & Cooling Cincinnati are proud to offer a trusted name in Indoor Air Quality: Aprilaire®. The kind of air humidifier you choose for your home will depend on the size of your home, in addition to your preferences and budget. Learn more about a few of the Aprilaire® humidifier models we offer:
Improve your comfort and protect your home during dry winter months (or year-round) when you use the Aprilaire Model 500 Whole House Humidifier. This ducted bypass humidifier works with your HVAC system to deliver comfortably humidified air throughout every room of your home. It functions like an evaporative humidifier, evenly distributing 12 gallons of moisture per day.
Maintaining a proper humidity level by using a whole house humidifier like the Aprilaire 600M is the ideal solution to dry air. It's an in-duct bypass humidifier that works with your existing HVAC system to provide comfortably humidified air for homes up to 4,000 sq. feet. Functioning as an evaporative humidifier, this model distributes up to 17 gallons of moisture per day.
The Aprilaire Model 800 Steam Humidifier might be the perfect choice for you. This canister steam humidifier is ideal for whole-house applications where evaporative humidifiers are less practical. This model works independently of your HVAC system, distributing up to 23.3 gallons of humidity per day. That's enough to cover as much as 6,200 square feet.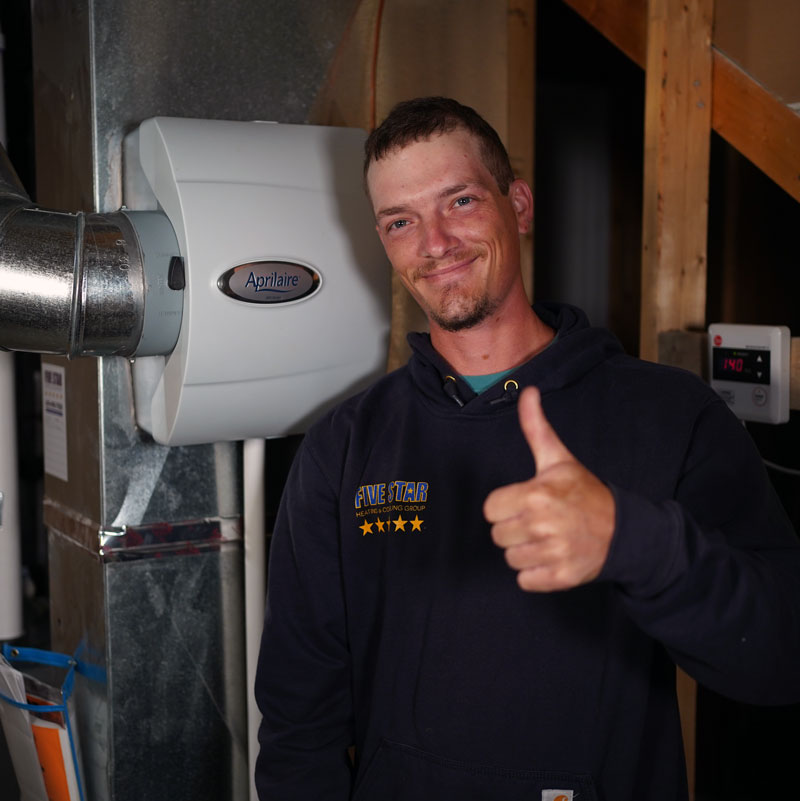 The Gold Standard in HVAC Services Since 1972
We at Five Star Heating & Cooling Cincinnati are the real deal. We always strive to leverage the highest quality of services and superior HVAC products at the most competitive price rates in the local market. We strive to offer our customers the most and maintain our Five Star reputation. On each and every job we do, we guarantee customer satisfaction across the board because your satisfaction is our highest priority. We also have a Best Price Guarantee on all the industry's top equipment, with customer-focused hours.
For residents looking to stay cool during the hot Ohio summers, we have around-the-clock emergency HVAC repair service (365 days a year) as well as affordable A/C installation and air conditioning system replacement. We also have emergency furnace repair (available day and night as well), heat pump repair, furnace installation, and Heating system replacement. We service all brands and types of HVAC equipment, no matter the age! If you're looking to improve your home's Indoor Air Quality, we also offer a whole line of products that include humidifiers, dehumidifiers, air purifiers, UV lights, smart thermostats, and special air filters. This is in addition to the air duct cleaning service we provide for those who suspect their ductwork might need a professional hand.
Do you need to purchase a new residential furnace, heat pump, or air conditioning system but cannot pay all at once? Check out our current financing offer we at Five Star Heating & Cooling Cincinnati offer customers. We also have online deals that can't be topped in the local market. Our service areas include Greater Cincinnati, including Blue Ash, Lebanon, Milford, Monroe, Fairfield, Springboro, and much more. Experience the Five Star Difference today!
We Service All HVAC Brands

Experience the Five Star Difference.


Free Estimates
Schedule Now

Service Call
with a paid repair