Indoor Air Quality Services

in CIncinnati, OH
When most people think of air pollution, they imagine a major city. They picture smog. They rarely imagine, nevertheless, that the air inside their home is often worse than the air even in the worst areas here in the Greater Cincinnati Metropolitan Area.
This can be a problem. Indoor Air Quality is often a problem that homeowners overlook, underestimating the importance of it, and neglecting their home's air quality. Because indoor air is so essential, Five Star Heating & Cooling Cincinnati strives to offer area homeowners a wide range of options to improve their Indoor Air Quality in addition to optimizing the comfort in their homes.
Whether you have someone in the home with allergies or asthma problems, or you're merely looking to live a healthier lifestyle, Indoor Air Quality is an important area you should keep in mind as a homeowner. IAQ includes things like humidity control, air filtration, air purification, ventilation and much more.
If your home's air quality isn't the best or even if you merely suspect there's an issue, whether it be indoor air pollution, strange smells, high or low humidity, or anything else, you should give us a call as soon as possible so we can discuss ways to improve it and promote a healthier breathing environment for all. We can test your home's Indoor Air Quality. Depending on your specific needs, we offer a wide range selection of Indoor Air Quality products and services for all types of residential air quality problems. The products we offer work with all types of residential Heating and Cooling systems to provide you with crisp, clean, healthy indoor air.
Humidifiers
We at Five Star Heating & Cooling Cincinnati offer professional humidifier installation for a variety of brands and types of HVAC systems.
Dehumidifers
Homeowners looking for optimal comfort and air quality during the summer have one Indoor Air Quality product they turn to more than any other in Ohio – Dehumidifiers are great Indoor Air Quality add ons!
iWave-R
Air Purifier
The iWave-R reduces odors, germs, smoke, viruses, dust and static electricity from the air in a home. Learn more today!
Air
Filters
Looking to improve air quality and improve air filtration by up to seven times? Check out our deeply-pleated media filters!
UV
Lights
Five Star Heating & Cooling Cincinnati sells and installs a the best UV Lamps in the local market. If you're looking for UV Light installation near you we are the company to call.
What is Indoor Air Quality?
A home's air quality is something crucial that all-too-often gets neglected or overlooked in a lot of modern dwellings. While many people believe air pollution is primarily an outdoor phenomenon, studies indicate this is actually false. It turns out the air inside a lot of modern dwellings and workplaces is far more polluted than the air outside, even in bigger cities and metropolitan areas. Because the average American spends more than 21 hours a day inside on average, this whole area of residential air quality deserves serious attention. Because the air indoors often lacks proper filtration, Indoor Air Quality is something customers need to be taking seriously.
The EPA defines Indoor Air Quality as the quality of air inside a building or home and how it relates to the people inside the building or home. Typically, a homeowner's Indoor Air Quality has a very real and sometimes profoundly negative effect on the occupants health in addition to everyone's overall well-being, mood and energy levels.
Why is Indoor Air Quality Important?
Experts say air quality levels in a lot of modern homes can be anywhere from 2 to 5 times as polluted or toxic as the air outside, where Mother Nature has a wide range of ways it cleans and purifies the air, recycling it. When you realize how tightly insulated almost all modern homes and buildings are built, it's clear why professionals urge homeowners to consider certain Indoor Air Quality products and air-filtration solutions to be used in conjunction with their HVAC equipment.
With Indoor Air Quality being such a relevant health issue today, we at Five Star Heating & Cooling Cincinnati urge area homeowners to heed the advice of the experts and do their part to take necessary precautions to safeguard their health and the health of their family members and guests against indoor air pollution. We also suggest keeping humidity in a healthy range and having preventative maintenance performed regularly and consistently on your HVAC equipment by our NATE-certified experts.

iWave-R® Air Purifier Installation Services in CIncinnati, OH
They take less than an hour to install but once they're in place, there's nothing quite like the residential iWave-R when it comes to improving Indoor Air Quality. The iWave-R® reduces odors, germs, smoke, viruses, dust and static electricity from the air in a home.
No matter where you live, these types of things should be a concern. They should be minimized. The iWave-R® is considered by many to be one of the best approaches to fighting these types of things and other biological components in the air as they combine the power of air cleaning with the effectiveness of air filtration. The iWave-R® is a new and amazingly affordable and innovative product on the market that cleans air and works with the home's HVAC system. The iWave-R® requires no maintenance and is self-cleaning. If you're searching for a budget-friendly iWave-R® system installation in Cincinnati, OH, call us at (513) 216-5011.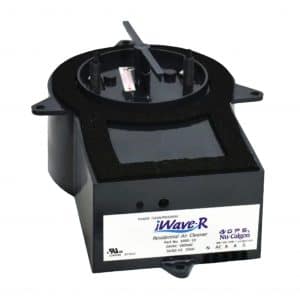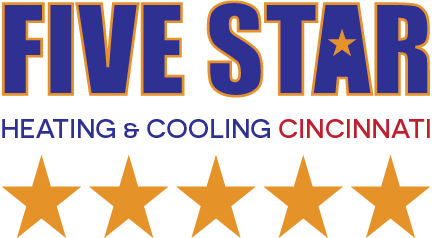 $399 Whole-House Air Cleaner + Installation
SAVE $100 | Regularly $499
Whole-House Air Cleaner Installation
Issues Caused by Poor Air Quality
In addition to physical symptoms, or health problems caused by poor air quality, your home or building itself can give you indications that the air quality isn't the greatest. The following signs are indications of poor Indoor Air Quality:
Uneven Air Distribution
Air distribution is an indicator of air quality. Anytime there's uneven Heating or Cooling in a building or dwelling it often comes with Indoor Air Quality issues. If your HVAC system isn't maintaining proper temperature and humidity levels, your Indoor Air Quality is likely suffering the effects of this.
Strange Odors or Smells
This seems somewhat obvious. However, unusual smells and odors are a sign within any building of air quality issues. This includes things such as mold, chemicals, mildew, pests, and decomposition of dust, dirt and debris on surfaces in the home all indicate Indoor Air Quality issues.
Dust Buildup Near Surfaces & Vents
If there's any dust buildup around your home or building, especially around the area near air vents, or other surfaces, it could indicate an Indoor Air Quality problem. At the very least, the buildup of pet dander, pollen, dust mites and other particles can be addressed with an air filter upgrade or HEPA filtration system.
Mildew & Mold
As mentioned above, mold and mildew growth often comes with high relative humidity levels and poor air circulation in the home. A telltale musty smell is often apparent in homes with mold issues, alongside green and black (mold) spots on surfaces, particularly around sinks, tubs, and other areas that are frequently exposed to moisture/water.
Indoor Air Quality Services in Cincinnati, OH
4 Main Benefits of Good Indoor Air Quality
Lower Monthly Utility Bills
Sometimes, a homeowner will attempt to try to reduce utility bills by turning off the air conditioner and turning it back on when they get hot. Needless to say, it doesn't work this way. It's much less efficient and makes your AC have to work harder. With that said, upgrading to a newer, energy efficient central Cooling system will enable you to keep your home cool far more efficiently. Higher efficiency A/Cs are so much cheaper to use, and can even pay for themselves in a fairly short period of time.
Breathe Easier
Few things could be taken for granted more than the air we breathe. However, this is rarely the case after realizing an air quality problem in our home. Nevertheless, the more contaminated the air we breathe, the faster we fall prey to allergies, asthma and other illnesses. Even subtle levels of indoor pollutants can affect our stress levels, and prevent optimal health and energy levels. We have a whole line of air conditioning systems that include advanced dehumidifying mechanisms that make breathing a whole lot easier all year long.
Superior Environment for Sleep
Cleaner air quality prevents us from having health issues and getting sick. Because of this, we breathe easier and we can rest at our best. This minimizes stress and makes sleep easier and more restful. Cooler temperatures also allow us to sleep better. It's also easier for our bodies to relax in cooler temperatures. Having a good A/C that takes care of our air quality goes a long way.
Remove Pollutants & Allergens
Whenever we're allergic to something in the air, it's our body's way of letting us know it can't handle whatever we're breathing. That means, the more you are exposed to airborne allergens, the more likely you will get sick. Clean and healthy indoor air gives the body time to recover. This way you'll be at your best when you go outside.
Get Your Ducts Cleaned in Cincinnati, OH
We have limited Duct Cleaning availability throughout the year in the Greater Cincinnati, OH area. If your HVAC system utilizes air ducts to heat or cool your home, regular duct cleanings will reap many benefits, especially if you have pets. Contact us today for more information about scheduling this service.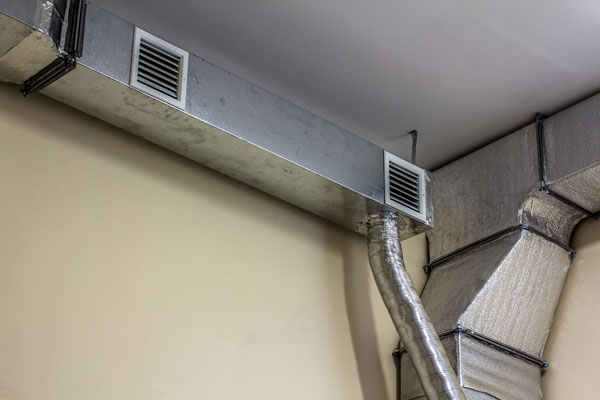 Five Star Heating & Cooling
Stocked & Loaded
When we arrive at your home for a service call, you can rest assured knowing our technicians arrive on time (and call you with an ETA), in one of our state-of-the-art service vehicles. We keep our service vehicles stocked with the latest HVAC tools and technology. We carry replacement parts, such as heat exchanges, pilot light, fuses, control boards, air filters, valves, and more.