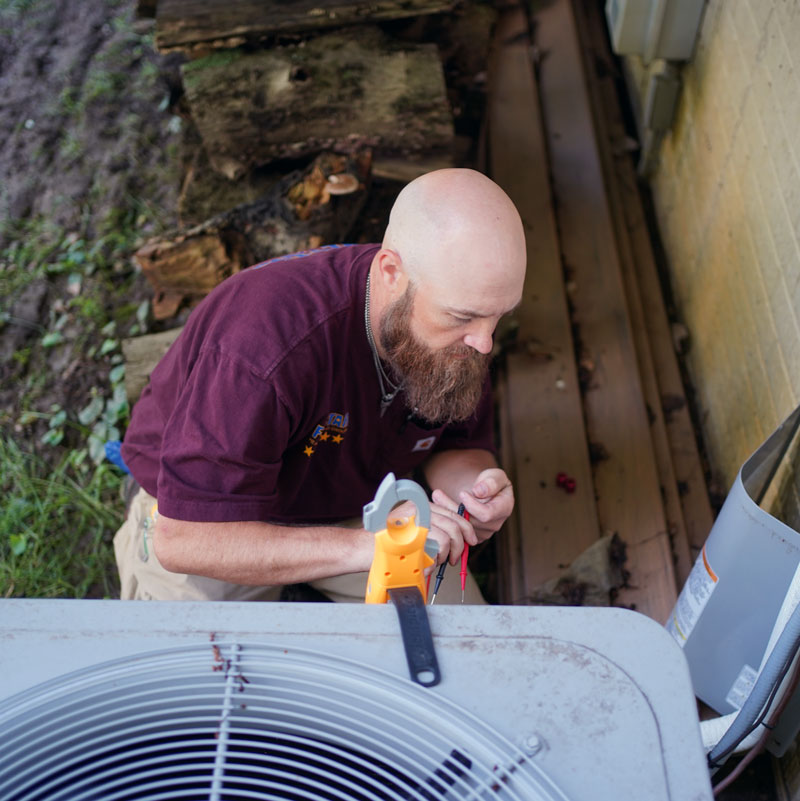 Cincinnati Heat Pump Repair & Heat Pump Diagnostics
As heat pumps increase in popularity, more and more homeowners are learning about the many benefits of having one installed. Heat pumps are effective, efficient, affordable and convenient. In an environmentally mindful world, heat pumps are one of the few HVAC systems out there on the market that are good for both cooling a residence during the summer and Heating a residence during the winter, which makes them a versatile and cost-effective option great to have all year long.
It doesn't matter how great any system is, sooner or later it is going to need some sort of repair, especially if it's not being maintained by a professional every year. If this happens, you are going to want a reputable, affordable, trustworthy HVAC contractor in Cincinnati, Ohio to repair your heat pump. If this is you, it is crucial that you schedule your repairs at the first sign of a problem before it becomes any worse. To help make you aware of some of the most common repairs that your heat pump might need, we present a few of the things to look out for.
Featured Deal
Save 10% on a Service Call
Are you having issues with your furnace or problems with an A/C or heater? Five Star Heating & Cooling Cincinnati cares! We can help you get to the bottom of it and get you back into comfort in no time. If you're having HVAC problems, take advantage of this special offer with Five Star Heating & Cooling Cincinnati.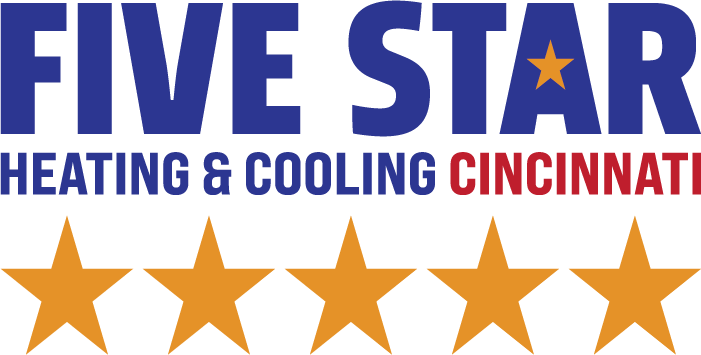 10% off Service Call
Book Now!
4 Common Heat Pump Problems
We hope you and your family are staying cool in your relaxing homes this summer. We at Five Star Heating & Cooling Cincinnati highlight 4 common air conditioner repairs we make throughout the summer season:
Broken Reversing Valve
All heat pumps have what is called a "reversing valve." This valve allows the system to reverse its refrigerant flow, allowing users to switch from "cooling mode" during the summertime to "heating mode" during the wintertime as needed. Occasionally, this "reversing valve" can malfunction, become defective, and remain stuck in a single position. If you aren't able to switch your heat pump's modes to reverse its flow, make sure to give us a call right away. We can replace these faulty valves quickly, safely, and effectively.
Electrical Problems
Because heat pumps use electricity to operate their fan motors and compressors, electrical malfunction is a common cause of problems with heat pumps. If you suspect your heat pump is having an electrical problem, call us! Electrical parts should always be replaced by a professional for obvious safety reasons. Need an electrician? Choose Five Star!
Frost and Ice Formation

Throughout the wintertime, heat pumps release heat using an outdoor coil. During the summertime when it's hot out, however, this same coil absorbs the heat. As such, during the winter it's not uncommon for a layer of frost to form on a heat pump's outdoor unit. If you have a heat pump and frost starts forming on it, remove it as often as possible. Because heat pumps are supposed to be defrosting themselves on their own, we suggest giving us a call right away if this starts happening.
Refrigerant Leak
Heat pumps function a lot like AC. Not only do they look a lot alike, but they both also use refrigerants to transfer heat from one place to another. With these refrigerants being used so much, if your heat pump develops a refrigerant leak, it will lead to additional problems. Low refrigerant levels prevent heat pumps from absorbing and transferring heat, which can cause damage to the compressor.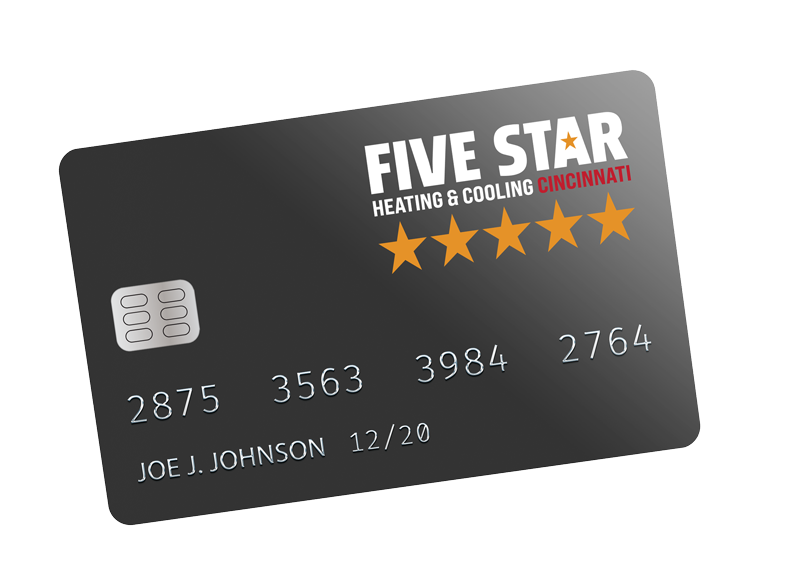 HVAC Financing Options in Cincinnati, OH
It's never been easier to get the best possible system for your home and pay over a period of time. HVAC system replacement can come as a surprise. We at Five Star recognize this, and that's why we offer different payment plans so you can enjoy comfort immediately, regardless of your budget. And when combined with tax credits, rebates, and online deals, financing makes your family's long-term comfort remarkably affordable. Buy today and pay over time with HVAC financing in Cincinnati, OH & surrounding areas.
Local Heat Pump Diagnostics in Cincinnati, OH
Are you a Cincinnati, OH area homeowner looking for a professional service technician to restore comfort in their home? Schedule a Diagnostic Service Call with Five Star Cincinnati Heating & Cooling. We can repair any brand or type of heat pump regardless of its age. We send a professional to your home to inspect your unit, find the problem, and discuss with you the best options for repair or replacement, with no obligations or hidden costs.
GENERALLY SPEAKING, YOU SHOULD REPAIR Heat Pump SYSTEM IF:
The repair is relatively cheap and simple
This is your first need for repair
The unit is under 15 years of age
The unit is under warranty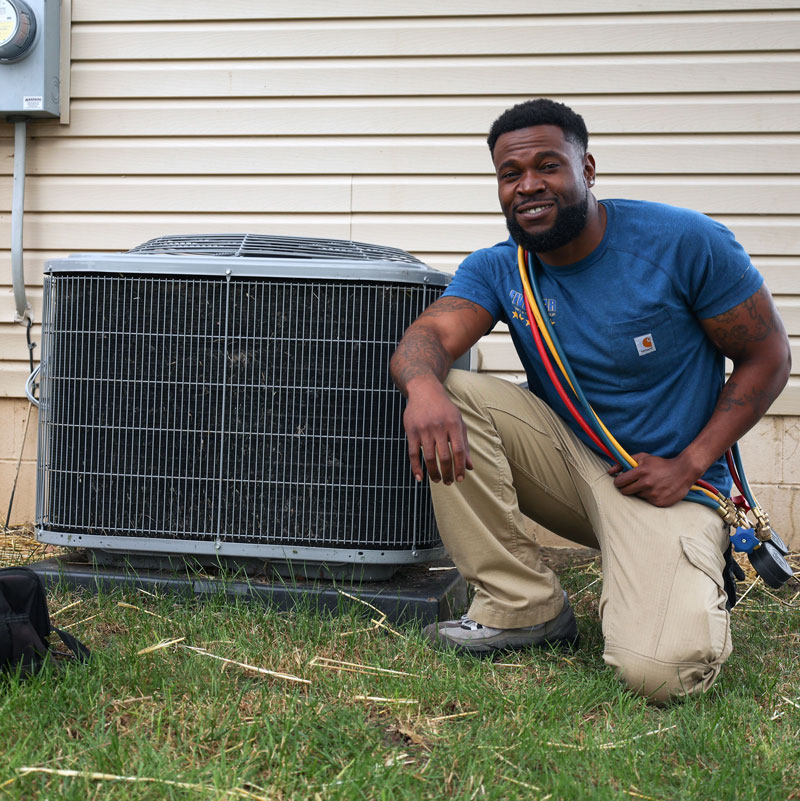 The Gold Standard in HVAC Services Since 1972
We at Five Star Heating & Cooling Cincinnati are the real deal. We always strive to leverage the highest quality of services and superior HVAC products at the most competitive price rates in the local market. We strive to offer our customers the most and maintain our Five Star reputation. On each and every job we do, we guarantee customer satisfaction across the board because your satisfaction is our highest priority. We also have a Best Price Guarantee on all the industry's top equipment, with customer-focused hours.
For residents looking to stay cool during the hot Ohio summers, we have around-the-clock emergency HVAC repair service (365 days a year) as well as affordable A/C installation and air conditioning system replacement. We also have emergency furnace repair (available day and night as well), heat pump repair, furnace installation, and Heating system replacement. We service all brands and types of HVAC equipment, no matter the age! If you're looking to improve your home's Indoor Air Quality, we also offer a whole line of products that include humidifiers, dehumidifiers, air purifiers, UV lights, smart thermostats, and special air filters. This is in addition to the air duct cleaning service we provide for those who suspect their ductwork might need a professional hand.
Do you need to purchase a new residential furnace, heat pump, or air conditioning system but cannot pay all at once? Check out our current financing offer we at Five Star Heating & Cooling Cincinnati offer customers. We also have online deals that can't be topped in the local market. Our service areas include Greater Cincinnati, including Blue Ash, Lebanon, Milford, Monroe, Fairfield, Springboro, and much more. Experience the Five Star Difference today!
We Service All HVAC Brands

Experience the Five Star Difference.


Free Estimates
Schedule Now

Service Call
with a paid repair