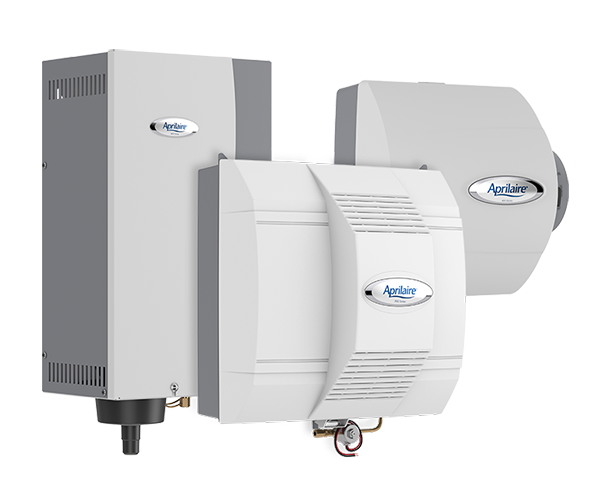 Humidifier Services in Cincinnati, OH
Living in Ohio, a lot of homeowners come to rely on their humidifiers during the wintertime. If you've ever been shocked by static electricity in your home during the wintertime, or had a dry throat when the weather is cold, or dry skin, humidification is something you'd probably benefit from. Because having a humidity control system is the best way to ensure comfort in your home during the cold months, Five Star Heating & Cooling Cincinnati offers professional humidifier installation for a variety of brands and types of HVAC systems.
Without managing humidity levels in your home this time of year, Ohio's dry winter climate can wreak havoc on your health and comfort levels, while also damaging the house itself. Dry air can damage cabinetry, furniture, flooring and other types of wood. Schedule humidifier services with us today!
SChedule a WHOLE-HOME HUMIDIFIER Installation
Adding humidity to dry air improves temperature regulation and comfort while reducing energy consumption and lowering utility bills. Install a whole-house humidifier in your space, and stay cozy with this balmy offer! Learn more about this deal and schedule today!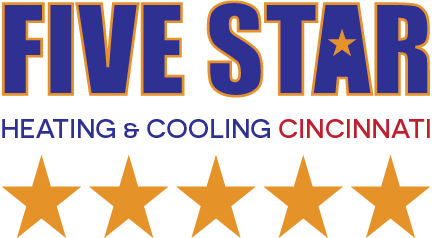 $699 Whole Home Humidifier Installation
SAVE $200 | Regularly $899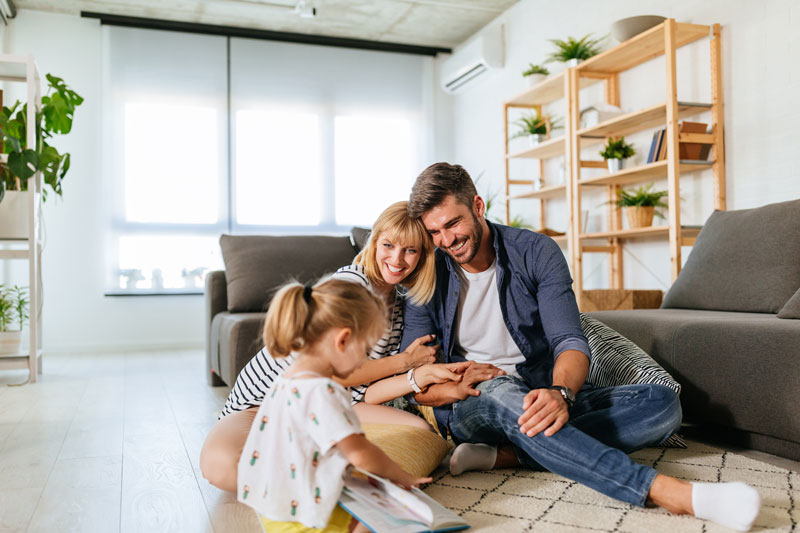 What is Indoor Air Quality?
The EPA defines Indoor Air Quality as the quality of air inside a building or home and how it relates to the people inside the building or home. Typically, a homeowner's Indoor Air Quality has a very real and sometimes profoundly negative effect on the occupants health in addition to everyone's overall well-being, mood and energy levels.
Understanding Why Indoor Air Quality Is Important
Experts say air quality levels in a lot of modern homes can be anywhere from 2 to 5 times as polluted or toxic as the air outside, where Mother Nature has a wide range of ways it cleans and purifies the air, recycling it. When you realize how tightly insulated almost all modern homes and buildings are built, it's clear why professionals urge homeowners to consider certain Indoor Air Quality products and air-filtration solutions to be used in conjunction with their HVAC equipment.
3 Benefits of a Humidifier
Prevents Dry and Sore Throats
Overly dry air dries out the throat and affects vocal cords. This can leave a homeowner or customer with a dry, scratchy throat in the morning. Keeping the air moist and maintaining humidity levels during the winter provides relief to your throat and vocal cords, especially while you sleep.
Lowers Heating Costs
Throughout the wintertime when there's more humidity in the air, the home feels warmer. This means your furnace won't have to work as hard. By adding some humidity to the air in your home during these months, you'll end up saving on your Heating bills.
Protects Wood & Furniture
Lack of humidity in a home can cause wood furnishing, woodwork and wood flooring to crack and even split. Using a humidifier helps preserve the integrity of the wood in your home.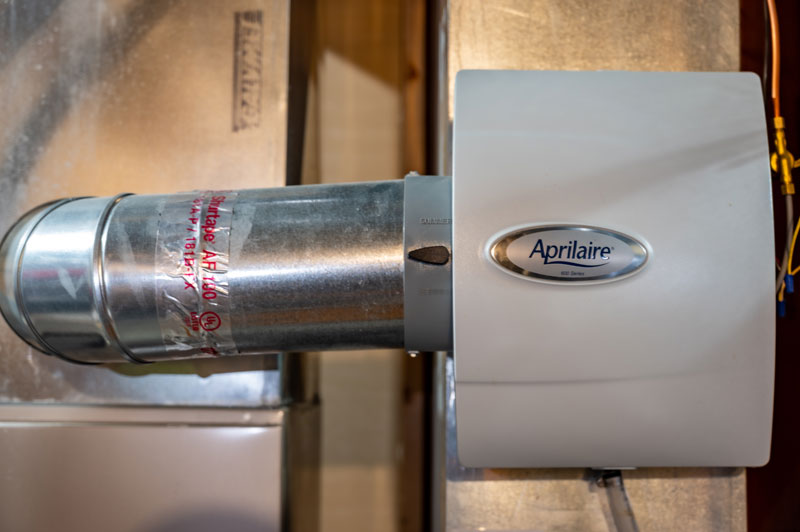 Five Star Heating & Cooling CIncinnati Presents:
A Homeowner's Guide to Humidifiers
We at Five Star Heating & Cooling Cincinnati are proud to offer a trusted name in Indoor Air Quality: Aprilaire. The kind of air humidifier you choose for your home will depend on the size of your home, in addition to your preferences and budget. Learn more about a few of the Aprilaire humidifier models we offer: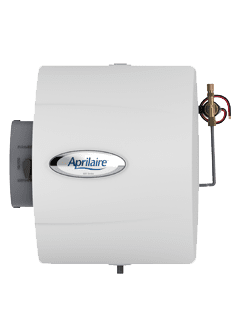 Improve your comfort and protect your home during dry winter months (or year-round) when you use the Aprilaire Model 500 Whole House Humidifier. This ducted bypass humidifier works with your HVAC system to deliver comfortably humidified air throughout every room of your home. It functions like an evaporative humidifier, evenly distributing 12 gallons of moisture per day.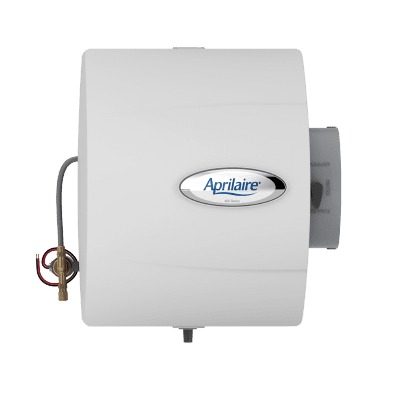 Maintaining a proper humidity level by using a whole house humidifier like the Aprilaire 600M is the ideal solution to dry air. It's an in-duct bypass humidifier that works with your existing HVAC system to provide comfortably humidified air for homes up to 4,000 sq. feet. Functioning as an evaporative humidifier, this model distributes up to 17 gallons of moisture per day.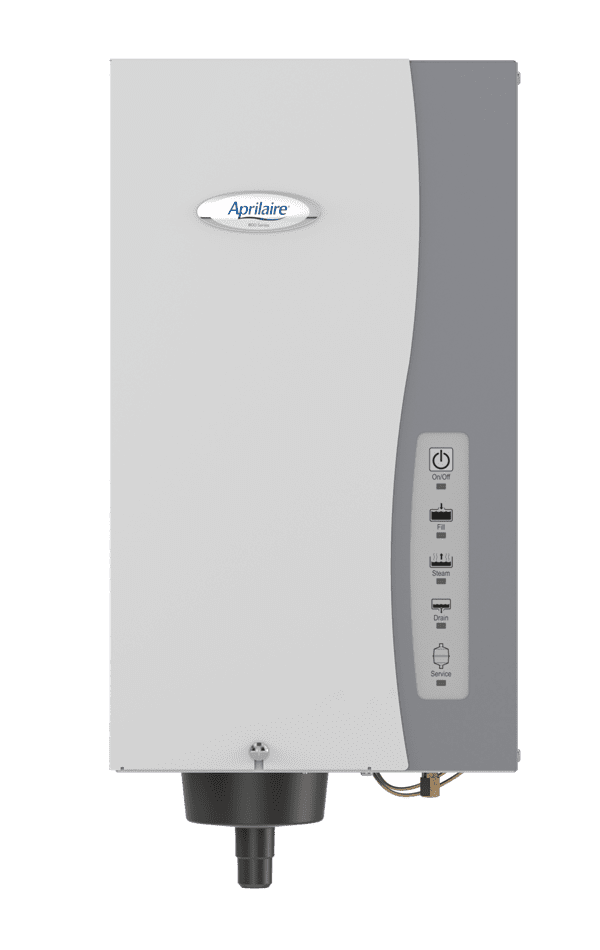 The Aprilaire Model 800 Steam Humidifier might be the perfect choice for you. This canister steam humidifier is ideal for whole-house applications where evaporative humidifiers are less practical. This model works independently of your HVAC system, distributing up to 23.3 gallons of humidity per day. That's enough to cover as much as 6,200 square feet.

6 Tips to Promote Healthy Indoor Air Quality
What's floating around in your air supply? Take these precautions to make sure you aren't breathing anything in that could be bad for your health.
Utilize Ventilation

A lot of the airborne pollutants in a dwelling arise in the kitchen and the bathroom and travel out into the home. Gas stoves release harmful contaminants, including carbon monoxide and nitrogen dioxide. Even electric burners produce those same pollutants in lower levels, as well as other particles that can be easily absorbed into your bloodstream. So, when you're cooking or using the bathroom, be sure to turn on vents, or open a window to help filter out the air even more.
Take Full Advantage of Your Air Filters

Air filters should be used to the fullest advantage in a home, if not upgraded.
If you know what an air filter does, this one should be an obvious way to keep IAQ healthy. Replacing furnace filters and A/C air filters on a regular basis is crucial for not only Indoor Air Quality, but also to get the most out of your HVAC equipment. Furnace filters need to be checked nearly every month during the winter. A/C filters should be checked during the summer as well. However, keep in mind, if you upgrade to a HEPA filter or media air cleaner, it will out the air and improve air quality.
Sustain Healthy Humidity

Humidity can be a friend or foe in a home, depending on your levels and the time of year. The relative humidity in a home should be between 30 and 50 percent. With Ohio weather going from one extreme to another throughout the course of a year, keeping an eye on these levels is important and will help in optimizing Indoor Air Quality.
Be Consistent With Seasonal Maintenance

Maintenance isn't just good for your HVAC equipment. It also lowers energy costs and optimizes Indoor Air Quality. Staying current and being consistent with maintenance on your home comfort systems is essential for comfort and air quality. In fact, being proactive with all HVAC equipment enables it to run smoothly and do its job the way it was designed to do it. Being proactive always pays off in the long run.
Consider an Air Purifier

Air purification is a major strategy to improve Indoor Air Quality. Not only does an air purifier improve your air quality, but it also helps your HVAC system capture free floating dirt, dust, dander, pollen, and other allergens in your home. This helps your HVAC system make air filters last longer and reduce the stress from poor airflow. They can also kill bacteria, mold and viruses and remove strange odors from the air as well as chemical emissions.
Keep Up On Cleaning

Keeping your equipment clean is essential. However, in addition to keeping rugs and carpets clean to improve air quality, including regular cleaning and vacuuming into your regular routine will go a long way in helping keep your home's air quality optimal. Doing so prevents this stuff from building up.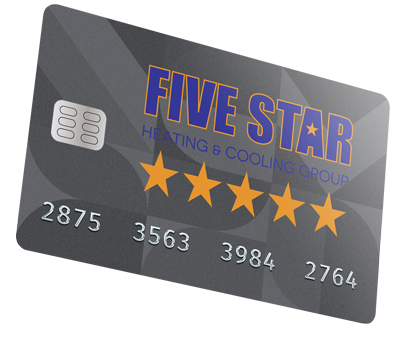 Financing Options in Cincinnati, OH
Quick & Convenient HVAC Financing
Are you needing to purchase a new residential furnace, heat pump or air conditioning system or do you need help covering the cost of expensive repairs? Check out our current financing offer we at Five Star Heating & Cooling Cincinnati offer customers. We have partnered with Wells Fargo Bank to help our customers keep their home comfortable year-round.