FIVE STAR HEATING & COOLING Cincinnati
We're Cincinnati's Top HVAC Contractor.
HEATING
Never lose heat with our annual furnace tune-ups, furnace repair and furnace installation services.
COOLING
Stay cool with our air conditioner and cooling system services in Cincinnati, OH
Indoor Air Quality
Breathe healthier, cleaner indoor air with our wide range of air quality solutions.
Schedule Now
Why wait? Book services now with Five Star Heating & Cooling Group!

We're the Heating, Cooling & Indoor Air Quality Experts in Cincinnati, OH
If you ever have any sort of furnace or air conditioning problem, Five Star Heating & Cooling Cincinnati is a company you can turn to and trust. Our certifications and reputation speak for themselves. We are a local HVAC company in the Greater Hamilton County area homeowners can call anytime for any sort of Heating, Cooling, and Home Air Quality needs. We also have a commercial branch where we provide HVAC services for banks, restaurants, warehouses, retail stores, schools, and more.
HVAC Repair, Maintenance & Installation in Cincinnati, OH
At Five Star Heating & Cooling Cincinnati, we've been helping hardworking homeowners like you since 1972. When that time comes to service your air conditioner, furnace, or heat pump, it's good to know there are HVAC experts standing by in your local area, friendly home comfort heroes who care about your air and take your home comfort to heart. With all the heating and cooling contractors throughout the Greater Cincinnati, Ohio, area, finding a qualified contractor you can trust to deliver superior quality products and services at the most competitive prices can seem overwhelming. Homeowners work hard and just want to be able to come home and be comfortable without all the hassle and high prices, offering online deals along the way. Five Star makes it possible.
We have made the whole process of selecting, purchasing and installing a new HVAC system a quick and positive experience, completely pain-free, with free quotes and financing options. Additionally, our HVAC repair services and seasonal maintenance services are second to none. We set the standard in the HVAC industry! We offer quality brands such as Amana®, Goodman®, and more. No one takes your furnace breakdown or air conditioning problem more seriously than the home comfort heroes here at Five Star. HVAC service you can count on, HVAC service you can trust.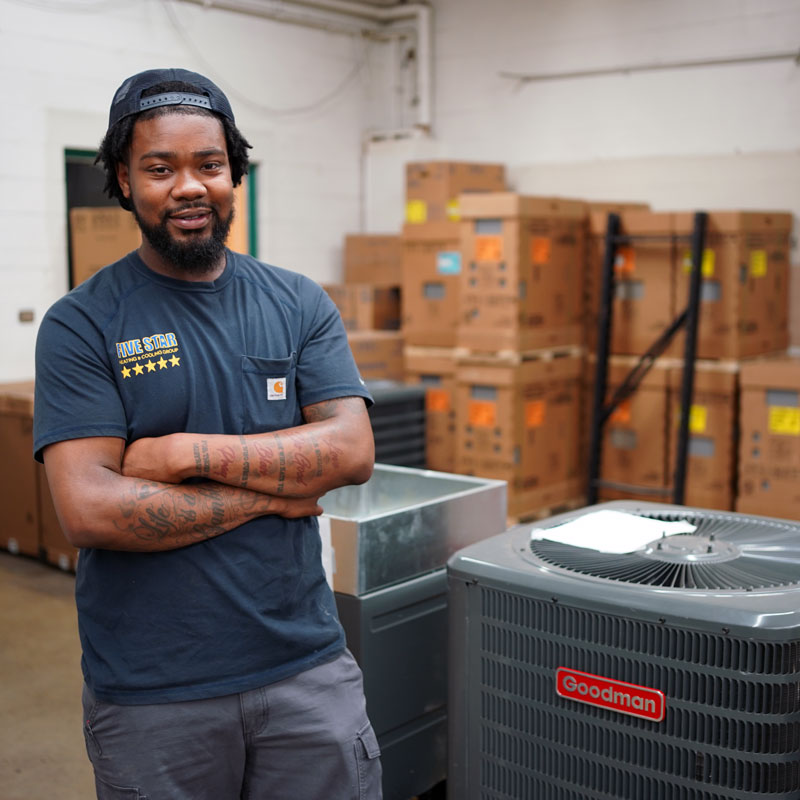 Southern Ohio Heating & Furnace Services
Have you lost heat in your Cincinnati, Ohio, area residence? Are you online looking for an emergency furnace repair service near you? If you're trying to find the best local furnace installation or Heating system repair company with the most reasonable price rates near you, you're in the right place.
Cincinnati AC Units & Cooling System Services
The home Cooling heroes at Five Star Heating & Cooling Cincinnati are your local HVAC advocates you can call on anytime. We are fast, friendly and local. If summer heat is infringing on your cool home and you're starting to sweat or you have an A/C problem, remember to call us at Five Star. We can also service your heat pump!
Heat Pump Services in Cincinnati, OH
Heat pumps are centralized, forced-air systems that work as both heaters and AC. As a third option, heat pumps have significant benefits for customers looking for a different form of climate control that is affordable and efficient. We service, repair, and install heat pump systems near Dayton & Cincinnati
Indoor Air Quality Solutions in Cincinnati, Ohio
Working with leaders in this industry, we can help any area homeowner come up with the right solution to any type of air quality problem, whether that be a problem with indoor air pollution, humidity, toxic gases, allergens, smoke or unpleasant odors. We have a number of products to improve your air quality including thermostat upgrades, humidifiers, air filters, and more.
We Service All HVAC Brands
Residential HVAC Deals in Cincinnati, OH
We've got what you need here at Five Star Cincinnati HVAC! We're currently offering amazing online deals for furnaces, air conditioners, humidifiers, and much more at low rates. We also offer financing options so you can enjoy comfort today while paying over time. Claim a deal today, the won't last forever!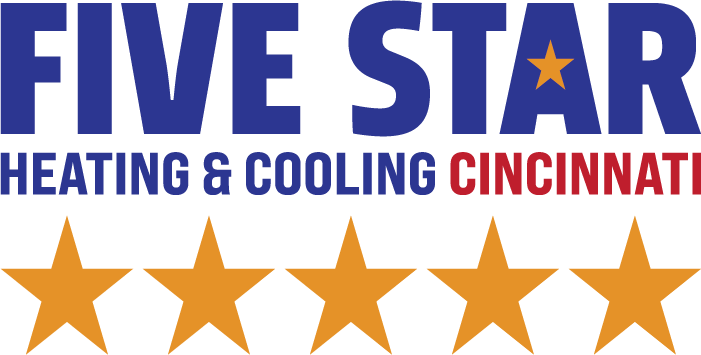 $69 Furnace Tune-Up + Safety Check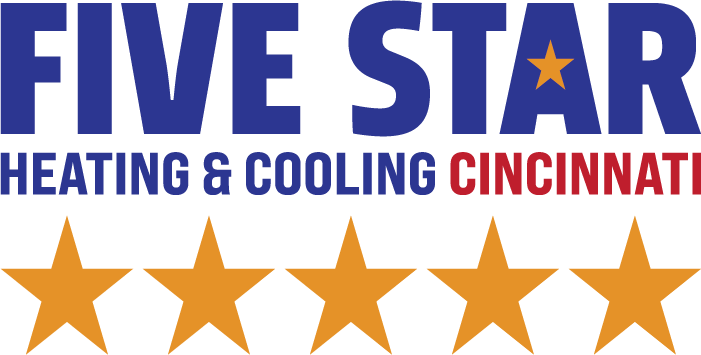 10% off Service Call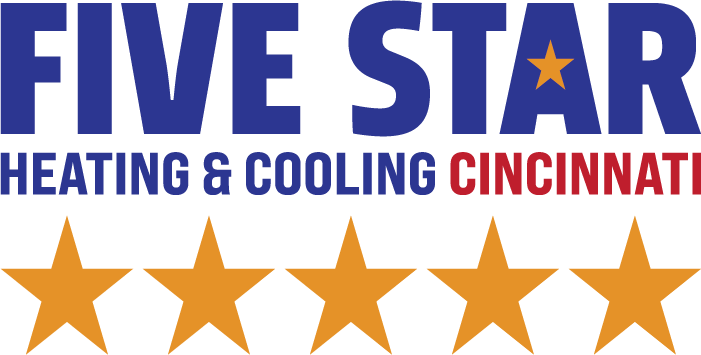 $0 Instant Online Estimate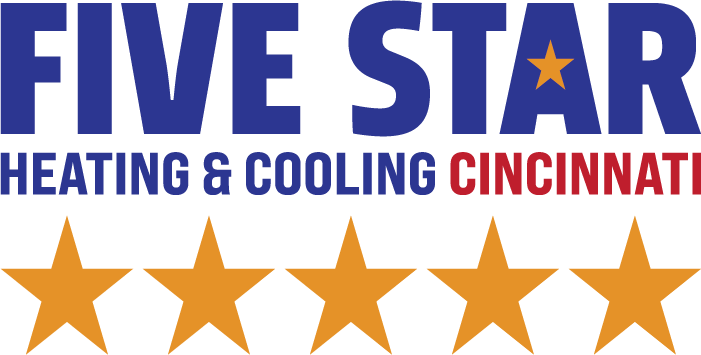 $69 A/C Tune-Up + Check Out

HVAC Installation You Can Trust
When you need to replace an HVAC system, you need an HVAC expert. Five Star Heating & Cooling Group offers full HVAC system replacement and installation at the most competitive prices in Greater Cincinnati and surrounding areas. We install all the top-quality brands of HVAC equipment, and we offer free in-home consultations and free estimates. Our equipment comes with quality warranty plans, and all of our work is backed by a 100% customer satisfaction guarantee. We proudly carry equipment from top names such as Amana®, Goodman®, Lennox®, and much more.

Protect Your Whole Home With Five Star Home Services
Keeping your home protected shouldn't involve multiple calls to an array of contractors who may or may not have your best interests at heart. Homeowners have trusted our Five Star brand for half a century for a simple reason: we look out for our amazing customers and we treat your home as if it were our own. Our job is to keep your home comfortable and working the way you need it to. Your job is to sit back, relax and enjoy. You work hard for your home, so leave the hard work to us.
Our Club Membership protection plans come in three packages: Bronze, Silver, and Gold. Trust us with all your home services and enjoy peace of mind knowing if there's ever any sort of issue — we have you covered.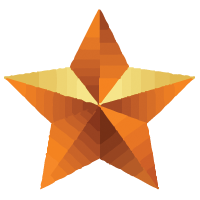 HVAC ONLY
Bronze
$19.99
per month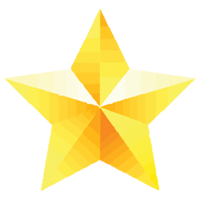 HVAC + PLUMBING + ELECTRICAL
Gold
$29.99
per month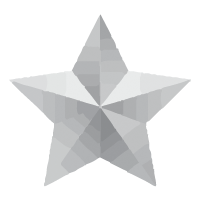 HVAC + PLUMBING
Silver
$24.99
per month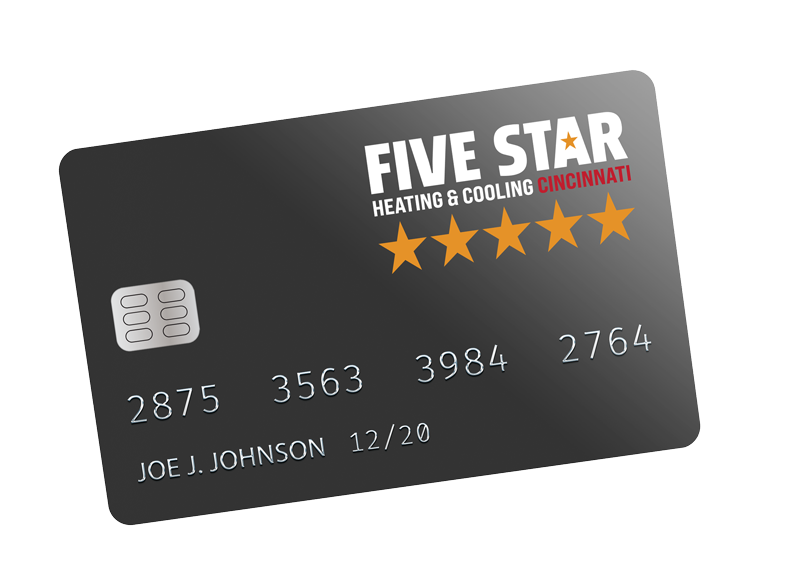 HVAC Financing Options in Cincinnati, OH
It's never been easier to get the best possible system for your home and pay over a period of time. HVAC system replacement can come as a surprise. We at Five Star recognize this, and that's why we offer different payment plans so you can enjoy comfort immediately, regardless of your budget. And when combined with tax credits, rebates, and online deals, financing makes your family's long-term comfort remarkably affordable. Buy today and pay over time with HVAC financing in Cincinnati, OH & surrounding areas.
Tips & Tricks for Ohio Homeowners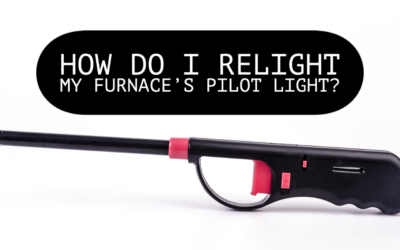 If you find yourself with a suddenly extinguished pilot light, don't worry – it's a normal (though...
read more