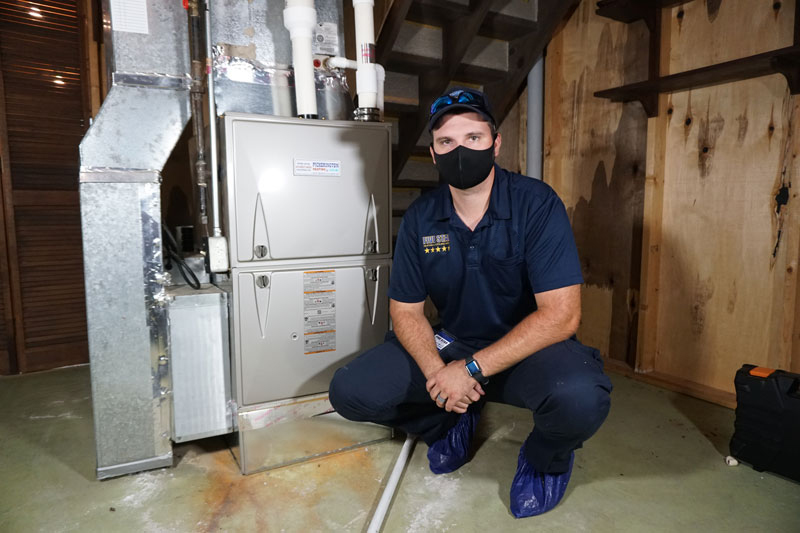 Furnace Repair, Maintenance & Installation Services in Cincinnati, OH
Almost everyone loves the holiday season in Ohio, until the first of the year, that is, when the holidays are over and warmer weather is still months away. When you've lived here in the Greater Cincinnati Ohio area throughout a winter, you understand how harsh and cold the weather gets during these frigid months around the holidays. The last thing a homeowner needs during an Ohio winter is for their furnace or Heating unit to have problems or break down making their heat go out, especially homeowners with families and little ones under the same roof.
With this in mind, we encourage residents: If your furnace or home Heating unit is getting old and outdated and needs work done, or even if you merely need a tune-up or seasonal maintenance — our friendly local HVAC technicians here at Five Star Heating & Cooling Cincinnati are standing by. We can handle all types of home Heating needs, with a long list of products and services that are competitively priced.

Heating Services in Cincinnati, OH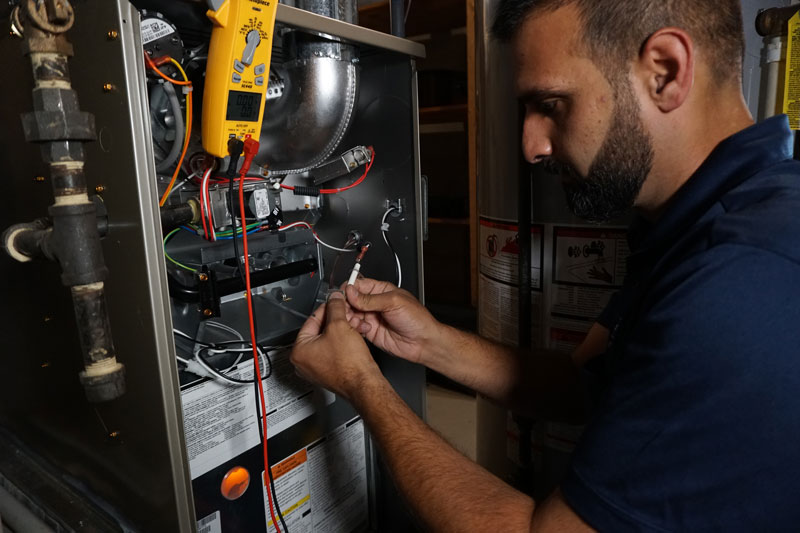 Broken Furnace? No Problem.
Whether your Heating system or furnace is making funny noises, or you're having problems keeping your home as warm or your furnace has broken down altogether — the home Heating heroes of Five Star Heating & Cooling Cincinnati are always a quick and easy phone call (or mouse click) away! We have a whole team of NATE-certified experts in your area ready to come over and help. The best part is that we don't charge an arm and a leg. Just ask around!
Five Star Heating & Cooling Cincinnati is the best choice for all your furnace repair and Heating system needs, no matter what those Heating or Cooling needs might be. Our local HVAC shop isn't far away either, and our team members are all NATE-certified employees of our company who are members of the Cincinnati Ohio area community. Our furnace experts are highly trained and fully insured. As a local HVAC company here in Southwest Ohio, we offer the complete selection of high-quality Heating system products and furnace repair services at the most competitive price rates you'll find in the market.
Looking for Furnace Repair Services? Learn more →
Understanding the Benefits of Heating System Maintenance
At Five Star Heating & Cooling Cincinnati, our residential furnace maintenance service is a great investment that enables a homeowner to make sure their home Heating system is good to go and ready for the winter while enabling it to last for winters to come. This service helps boost your furnace's Heating output while, at the same time, decreasing Heating costs and boosting efficiency. Ultimately, Heating system/furnace maintenance decreases a homeowners chances of having a furnace breakdown during the wintertime.
The truth is we don't promote this service to make money. We promote this service and price it low for your benefit. It keeps your warranty active if you have a newer system and saves us from having to come out for an emergency repair. Our customers save even more on this service by enrolling into a Service Maintenance Agreement, which comes at a discounted rate and schedules you for two visits every year, once for each system.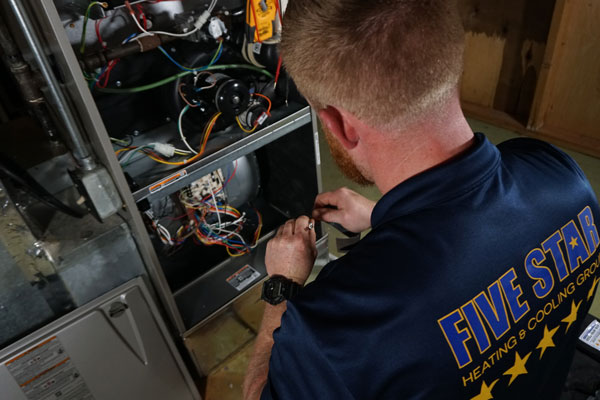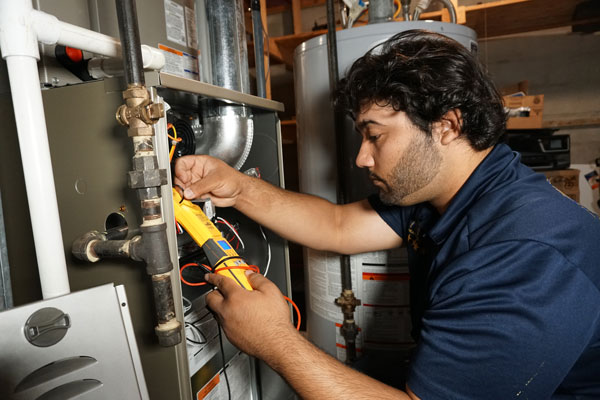 Choosing the Right Heating System in CIncinnati, OH
Here in Ohio, the weather can get rather cold during the winter, making reliable furnaces and Heating units rather indispensable. If you're in the market for a new furnace or your heater isn't performing as well as it should, Five Star Heating & Cooling Cincinnati is the company to call. We're local, family-owned, fully insured and NATE-certified. We offer a Best Price Guarantee on the HVAC industry's leading equipment in addition to a Customer Satisfaction Guarantee you can take to the bank.
Overall, we are the HVAC contractor to call in Southwest Ohio for any sort of home comfort need. We will guide you through the furnace installation process without any strings attached and make your overall experience a positive one as we welcome you into the Five Star Family of customers.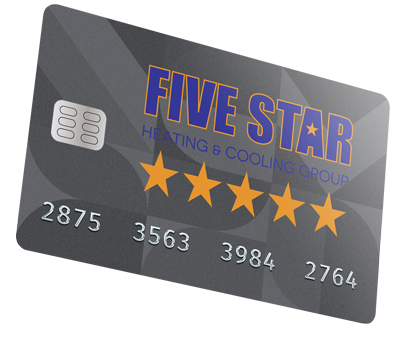 Financing Options in Cincinnati, OH
Quick & Convenient HVAC Financing
Are you needing to purchase a new residential furnace, heat pump or air conditioning system or do you need help covering the cost of expensive repairs? Check out our current financing offer we at Five Star Heating & Cooling Cincinnati offer customers. We have partnered with Wells Fargo Bank to help our customers keep their home comfortable year-round.
Five Star Heating & Cooling

Cincinnati
Experience the Five Star Difference Today!
We at Five Star Heating & Cooling Cincinnati are the real deal. We always strive to leverage the highest quality of services and superior HVAC products at the most competitive price rates in the local market. We strive to offer our customers the most and maintain our Five Star reputation. On each and every job we do, we guarantee customer satisfaction across the board because your satisfaction is our highest priority. We also have a Best Price Guarantee on all the industry's top equipment, with customer focused hours. Experience the Five Star Difference today!