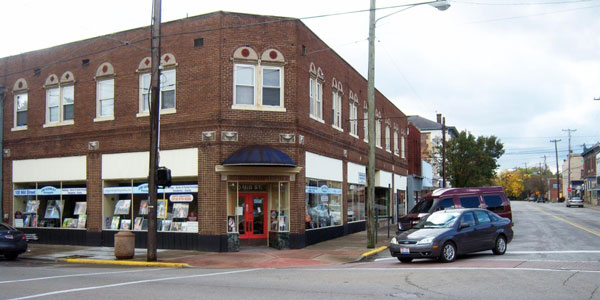 Expert Heating, Cooling & Indoor Air Quality Services in Lebanon, Ohio
At Five Star Heating & Cooling Cincinnati, we offer every kind of HVAC service imaginable, from A to Z, all of which come at competitive, affordable, prices our competitors find hard to beat. And we are happy to extend these services to all the residents of Lockland, OH. Check out our special online deals!
In addition to HVAC system repairs and installations, for residents looking to get the most out of their system and save money on energy bills, we provide AC maintenance and furnace maintenance year-round on all varieties of home Heating and Cooling systems, or any HVAC system for that matter. Experts strongly urge homeowners to take advantage of routine preventative HVAC maintenance, before the commencement of each season of usage, regardless of the system or its age.
Choose Five Star Heating & Cooling Cincinnati for your next Heating, Cooling, or Indoor Air Quality needs. Experience the Five Star Difference in Lockland, OH!









Getting to Know Lockland, OH
Lockland earned its name because of the gates that once stood there as boats went up and down the Miami-Erie Canal. Today, the village has a population of nearly 3,500 residents. It is located in Hamilton County, Ohio, north of Cincinnati.
Because of the old Miami and Erie Canal, the area was along a major transportation route bringing commerce from as far as New Orleans all the way to New York City and back during the 1800s. Many residents, businesses and industries were attracted to the area by the idea of connecting Lake Erie to the Ohio River. During that time, the town provided an abundance of water power. It was able to do so because a 15-foot difference in water tables. This also enabled the use of a water mill which ground flour for local farmers who farmed the land. A large reservoir pond enabled boats to dock for repairs or layover. Even today a section of Lockland is still referred to as "Bud-Town" which was the bedding and entertainment area of the day.
Quality Heating, Cooling & Indoor Air Quality Services in Lockland, OH
Our team at Five Star Heating & Cooling Cincinnati proudly serves the residents of Lockland, Ohio, among neighboring communities, with the absolute highest level of customer service possible at the most competitive and affordable prices in the market. For each and every customer we serve, day in and day out, we strive to provide our Five Star Experience each and every time.
For those Lockland residents looking to stay cool during the hot, Ohio summers, we have around-the-clock emergency HVAC repair service (365 days a year) as well as affordable A/C installation and air conditioning system replacement. We also have emergency furnace repair (available day and night as well), heat pump repair, and furnace installation, and Heating system replacement. We service all brands and types of HVAC equipment, no matter the age!
If you're looking to improve your home's Indoor Air Quality, we also offer a whole line of products that include humidifiers, dehumidifiers, air purifiers, UV lights, smart thermostats, and special air filters. This is in addition to the air duct cleaning service we provide, for those who suspect their ductwork might need a professional hand.
Our trucks stay fully stocked, outfitted with all sorts of cutting-edge, high-quality, HVAC equipment, parts, and tools. This includes a wide range of furnace filters, HEPA filters, AC filters, and all sorts of other parts. We stay up-to-date with the latest technology in thermostats, including smart thermostats and programmable thermostats, which cost less than you'd think and yet pay for themselves quickly with the added convenience and energy savings. We also fix AC fans and AC compressors, in addition to recharging AC refrigerant levels when necessary. This, we should mention, should only be performed by a professional as air conditioning refrigerant is hazardous. We also service electric furnaces, gas furnaces, and heat pumps.